1.
Viola da Gamba Concert at the Court of Duke August the Younger of Braunschweig (c. 1650)
The painting below shows a viola da gamba concert in the mid-seventeenth century at the court of Duke August the Younger of Braunschweig (1579-1666). Concerts were no rarity at the duke's....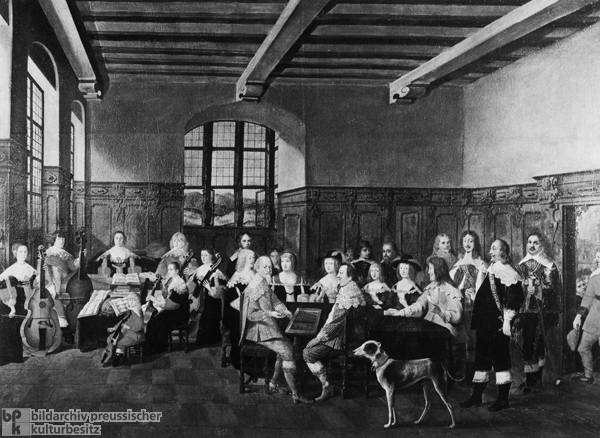 2.
Charlotte-Elisabeth of Bavaria, Princess of Palatinate, Duchess of Orléans (1680)
Better known in German historiography by her nickname "Liselotte of the Palatinate," Charlotte-Elisabeth (actually, Elisabeth Charlotte, 1652-1722) was the daughter of the Elector Palatinate Charles....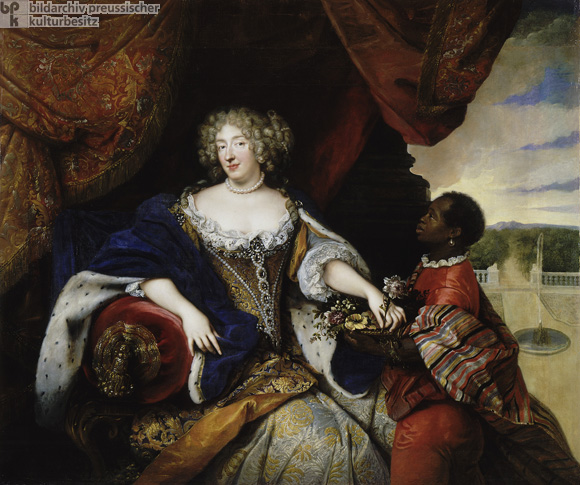 3.
William III of Orange (1701)
The Dutchman William III of Orange (1650-1702) was the son of William II of Orange (1626-50) and Mary Stuart (1631-60), the eldest daughter of King Charles I of England. He was elected stadtholder....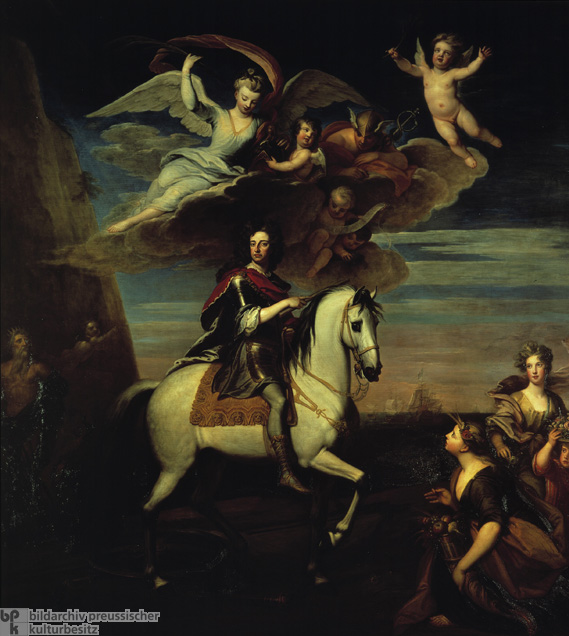 4.
Layout of the Residence and Capital City of Würzburg in the Year 1723 (1723-24)
Although the territorial fragmentation of Germany had obvious political disadvantages – notably vulnerability to foreign pressure or even invasion – it also acted as a boon to architectural production.....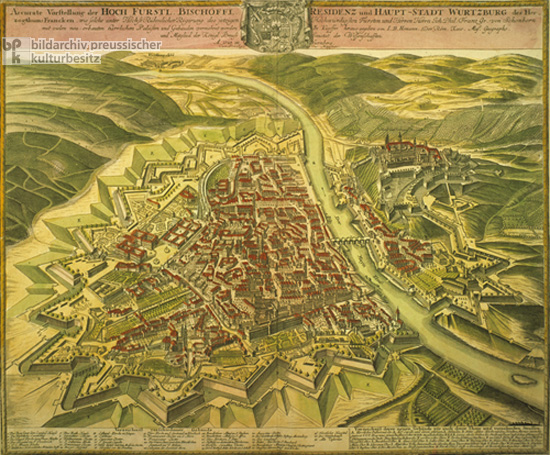 5.
Construction of the Würzburg Residence of Prince-Bishop Karl von Schönborn (1731)
On his election in 1719, Johann Phillip Franz von Schönborn (r. 1719-24) decided to move the residence of the prince bishops of Würzburg from the Marienberg fortress on the outskirts of the city....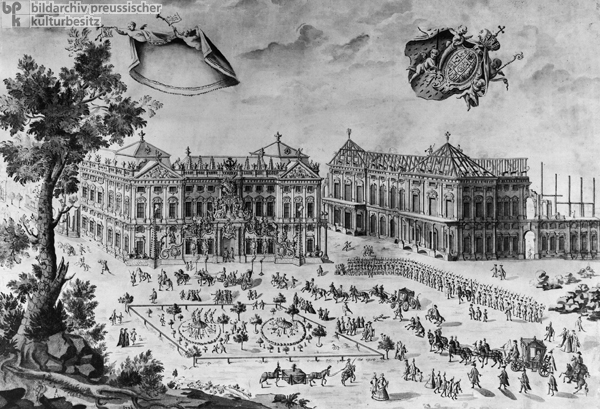 6.
Perspectival View of Karlsruhe and the Residence (1739)
Founded in 1715 by Margrave Karl Wilhelm von Baden-Durlach (r. 1709-38) , the southwestern German city of Karlsruhe was laid out around a palace designed as a princely resting place (thus the name....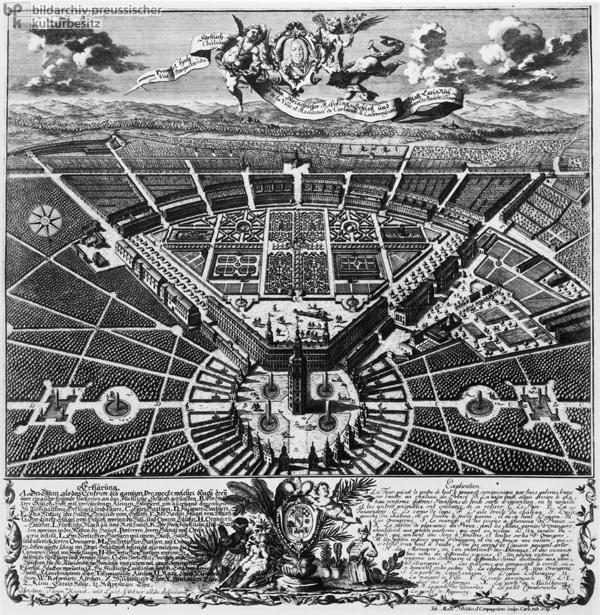 7.
View of Nymphenburg Palace from the Park Side (c. 1761)
Bavarian elector Ferdinand Maria (r. 1651-79) and his wife Henriette Adelaide of Savoy commissioned the Italian architect Agostino Barelli to build Nymphenburg Palace to celebrate the birth of their....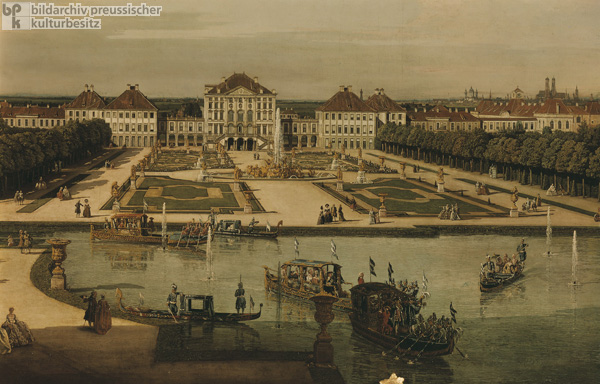 8.
Karl Friedrich, Grand Duke of Baden (Early 19th Century)
Karl Friedrich of Baden (1728-1811) managed to elevate his once small margraviate of Baden-Durlach to an electorate (1803-1806) and finally to a grand duchy (1806). Although the enlargement of his....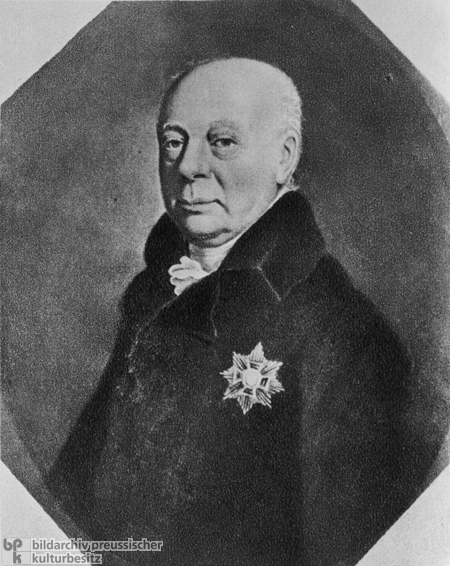 9.
Maximilian I, King of Bavaria (c. 1810)
Under Elector Max IV Joseph (r. 1799-1806), Bavaria greatly increased its status and territory. Siding with Napoleon (r. 1804-15), this Wittelsbach ruler joined the Confederation....