1.
The Swearing in of the Lansquenets (1555)
Lansquenets were foot soldiers who fought as mercenaries in the 15th and 16th centuries and whose....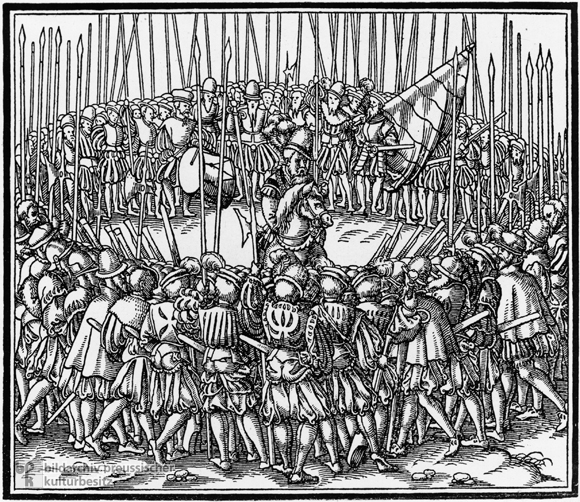 2.
Defenestration of Prague on May 23, 1618 (1646)
This image depicts the events of May 23, 1618, the date on which a group of about 200 representatives....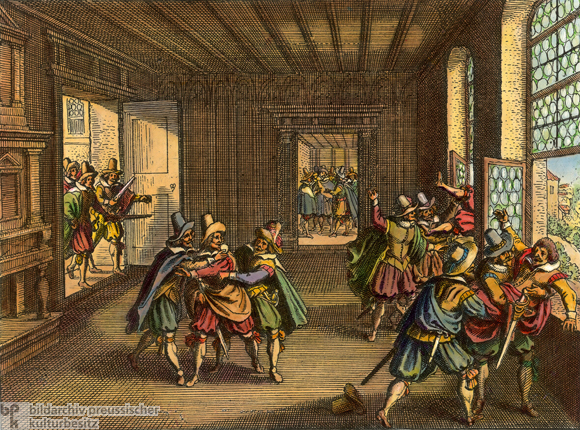 3.
Albrecht Wenzel Eusebius von Wallenstein (1625)
Although Albrecht Wenzel Eusebius von Wallenstein (1583-1634) came from a Protestant Bohemian noble family, he converted to Catholicism and entered the service of the Habsburgs, where he quickly....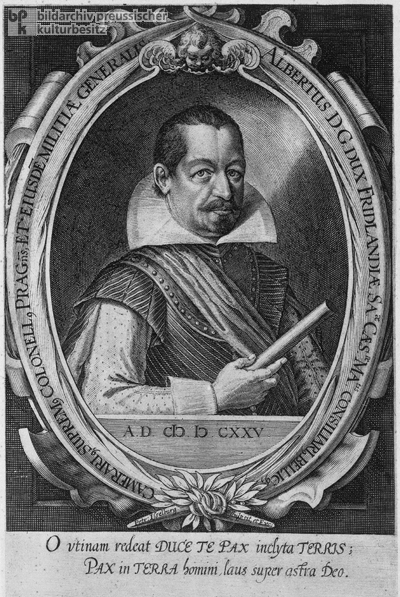 4.
The Imperial Troops under Tilly Storm Magdeburg (1631)
The city of Magdeburg, which had declared itself Protestant in 1524 and joined the Schmalkaldic....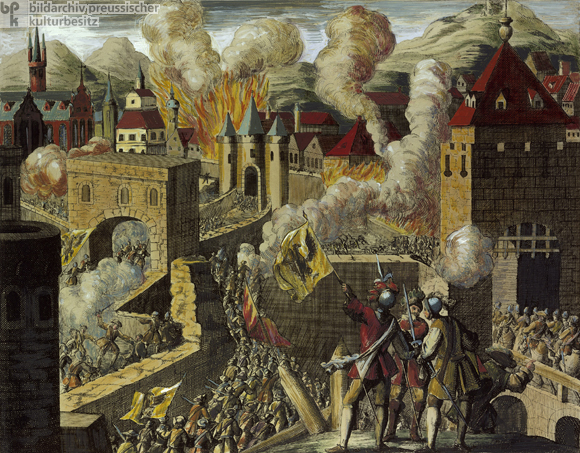 5.
Gustavus Adolphus of Sweden (1631)
Gustavus Adolphus of Sweden (1594-1632) ruled as Swedish king from 1611 until 1632; he was also the antagonist of Emperor....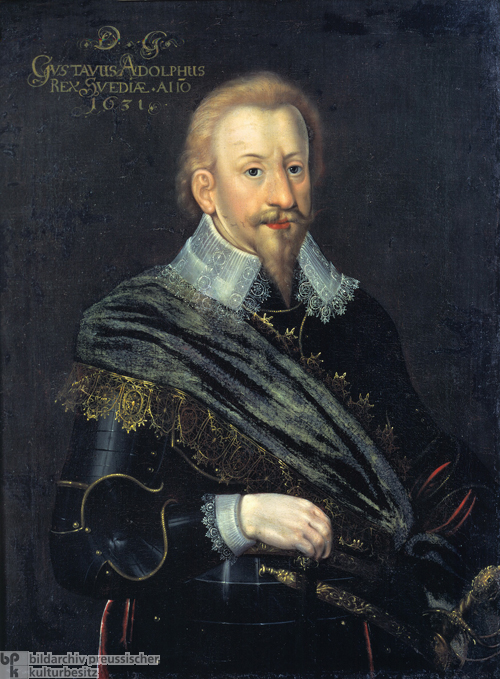 6.
The Murder of Wallenstein (17th century)
Having fallen out of favor with the Emperor, Wallenstein was deposed as Supreme Commander in January....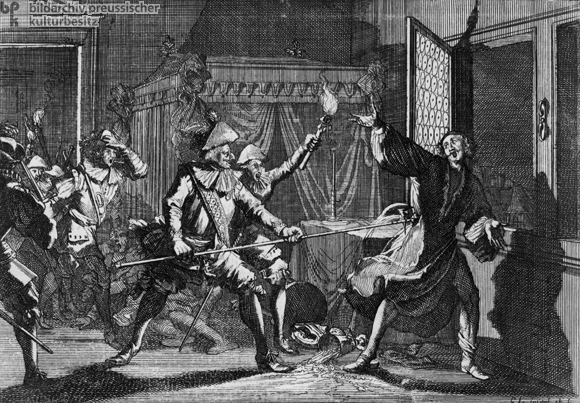 7.
Hans Ulrich Franck, Knight in Armor (1643)
This etching is part of a series of twenty-five images by the German Baroque artist Hans Ulrich Franck (1603-75). The series depicts the horrors....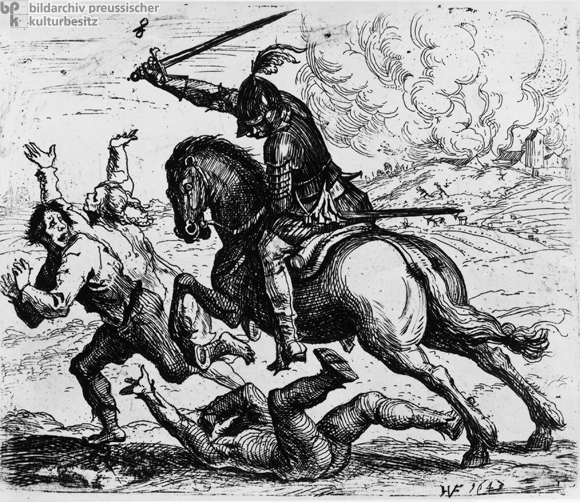 8.
Title Page of the Drama, Peace-Wishing Germany, by Johann Rist (1647)
This is the title page of Peace-Wishing Germany, a drama written by the Northern German poet and Lutheran preacher Johann Rist (1607-67). Germany is depicted as a battered woman who, threatened....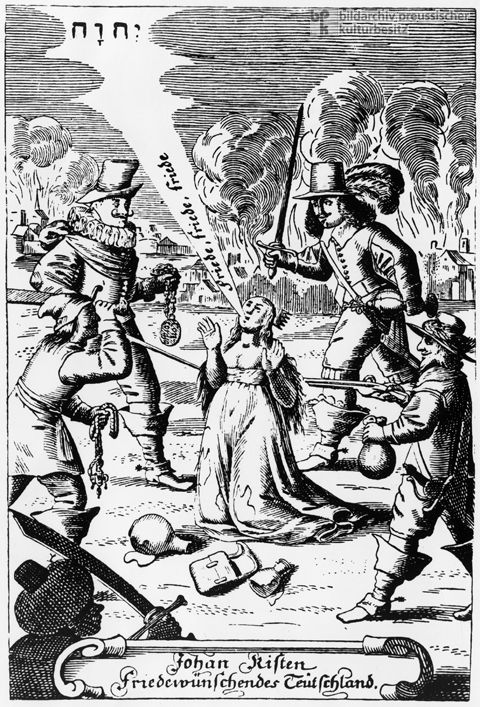 9.
Emperor Ferdinand II (undated)
Ferdinand II (1578-1637) of the House of Habsburg ruled as Holy Roman Emperor from 1619 until 1637. Ferdinand was a devout Catholic who had been educated by the Jesuits at one of the centers of the....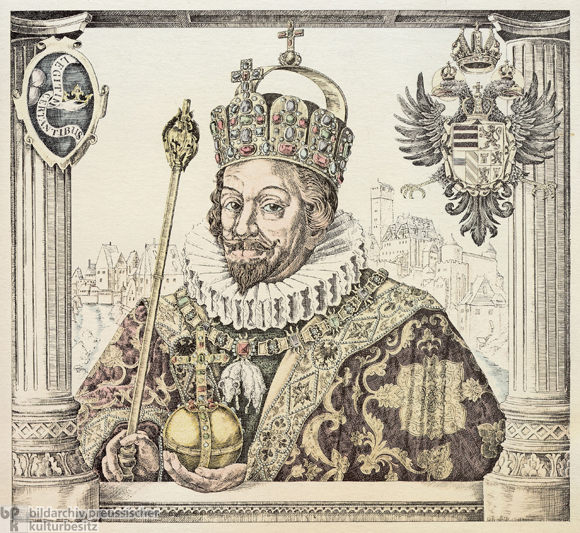 10.
Peace of Westphalia: The Swearing of the Oath of Ratification of the Treaty of Münster (1648)
The Peace of Westphalia, which was signed in the Westphalian cities of Osnabrück and Münster....