1.
Peasant Rebels of 1525 (1525)
In 1525, a series of peasant rebellions incited by demands for greater local self-government and religious freedom....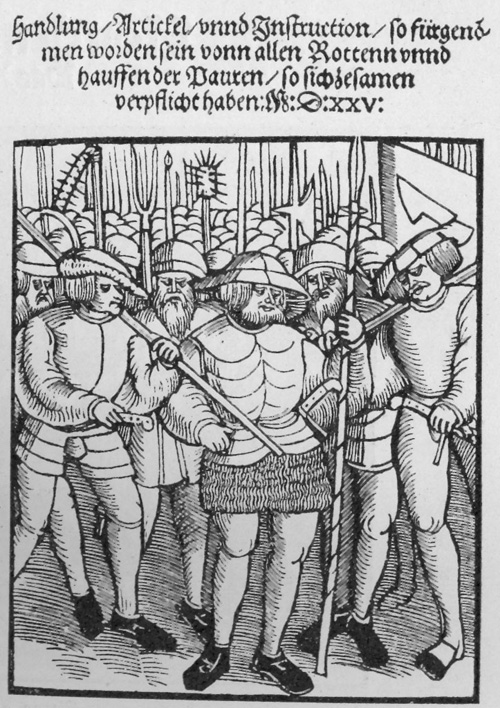 2.
Albrecht Dürer's Memorial to the Peasants' War (1525)
This is an Albrecht Dürer (1471-1528) sketch of an unbuilt memorial to the peasant rebels of 1525. The sketch parodies monuments to the royal and princely warlords who fought against the untrained,....