1.
Broadsheet Depicting an Indulgence Preacher (1530)
This illustrated broadsheet features a fictional interview with a coiner who is asked to explain where all the German money is disappearing to. He names three "enemies" of the Germans' purses: first,....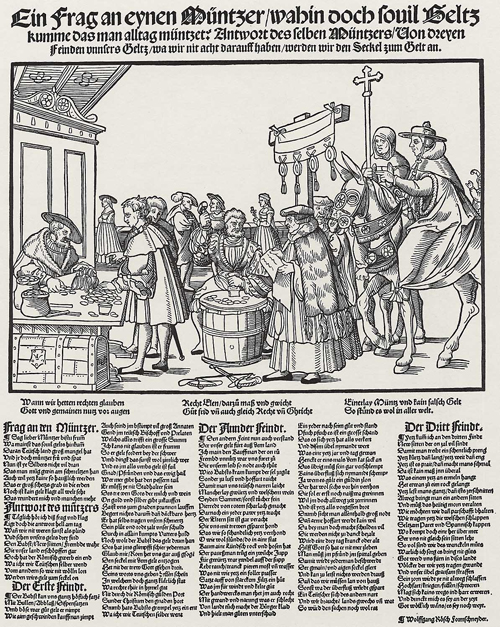 2.
Albrecht of Brandenburg as Archbishop-Elector of Mainz (1544)
A notorious sybarite and pluralist, Albrecht of Brandenburg held the sees of Mainz and Magdeburg simultaneously. In order to pay off his debts to the Fuggers and to finance his arts patronage, Albrecht....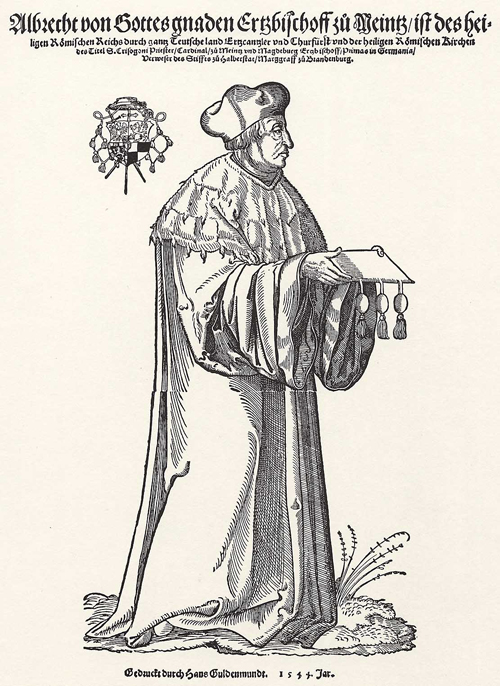 3.
Johann Geiler von Keysersberg (1590)
One of the most famous German preachers of the late 15th and early 16th century, Johann Geiler von Keysersberg (1445-1510) was appointed cathedral preacher in Strasbourg in 1478. He was known for....