1.
Berlin to Become Capital (June 23, 1991)
This photograph of three girls eagerly reading a newspaper in front of the Brandenburg Gate was taken on June 23, 1991, the day after the German Bundestag had voted to make Berlin the new German....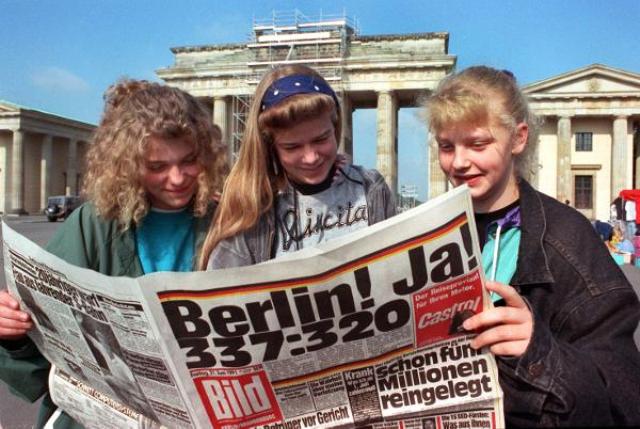 2.
Author Christa Wolf (1992)
This photo shows the East German author Christa Wolf during a reading in 1992; her famous works include Der geteilte Himmel [Divided Heaven]....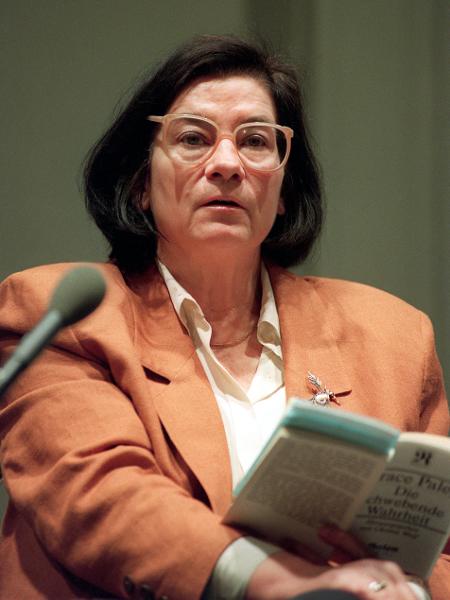 3.
Signing of the Treaty Establishing Berlin as the German Capital (August 25, 1992)
Chancellor Helmut Kohl (right) and Prime Minister of Brandenburg Manfred Stolpe (left) sign the Capital City Treaty [Hauptstadtvertrag]....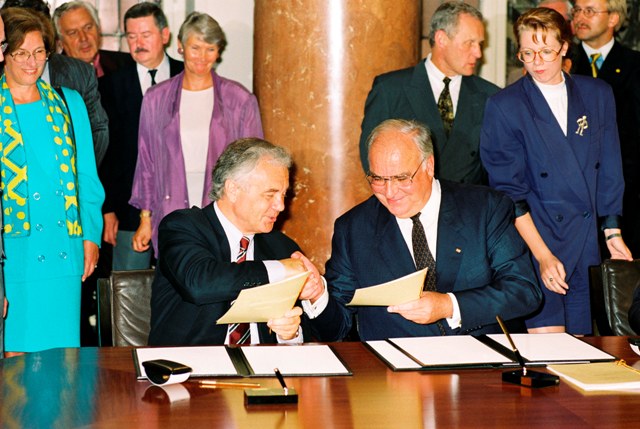 4.
Enquete Commission for the Reappraisal of the History and Consequences of the SED Dictatorship (April 11, 1994)
After the Stasi files law took effect on December 29, 1991, numerous (real or alleged) ex-Stasi informants were "unmasked," sparking an emotional public debate on how to deal with the East German....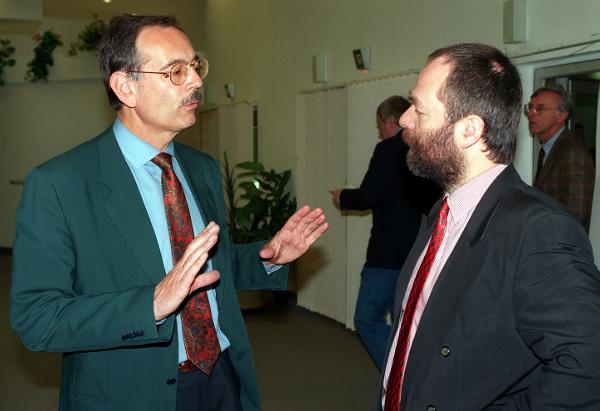 5.
Artist Christo in Front of the Wrapped Reichstag (June 25, 1995)
On February 25, 1994, after 23 years of relentless lobbying, artists Christo and Jeanne-Claude finally secured Bundestag approval for their wrapped Reichstag project with a majority of 292 to 223....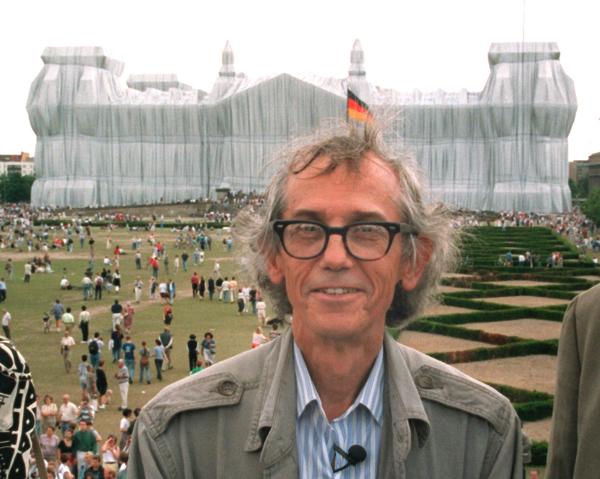 6.
Citizens' Office of the Association for the Reappraisal of Damage Inflicted by the SED Dictatorship (September 2, 1998)
On June 17, 1996, with the support of Chancellor Helmut Kohl, civil rights activist Bärbel Bohley founded the Bürgerbüro....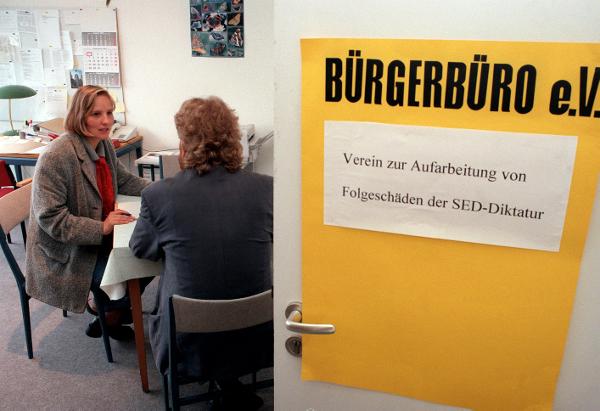 7.
New Government Quarter in Berlin (May 10, 2000)
After the Bundestag decided in 1991 to move the capital to Berlin, the Reichstag was renovated to....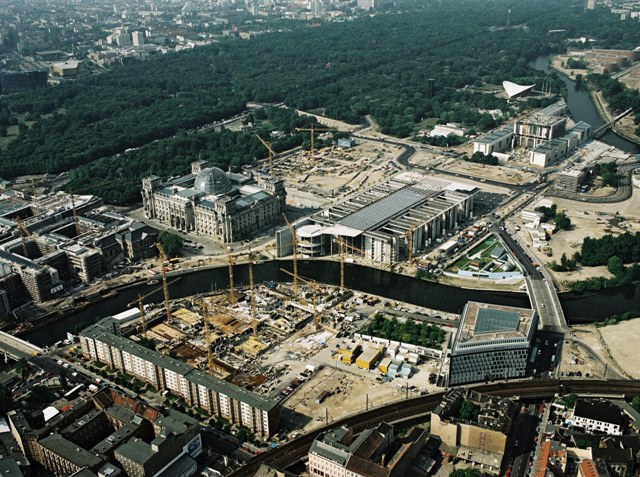 8.
NPD Press Conference: "No More German Self-Hatred" (September 7, 2000)
Franz Schönhuber (1923-2005) (right) and Horst Mahler (left) introduce their book Schluss mit deutschem Selbsthass [No More German Self-Hatred] at a press conference organized by the....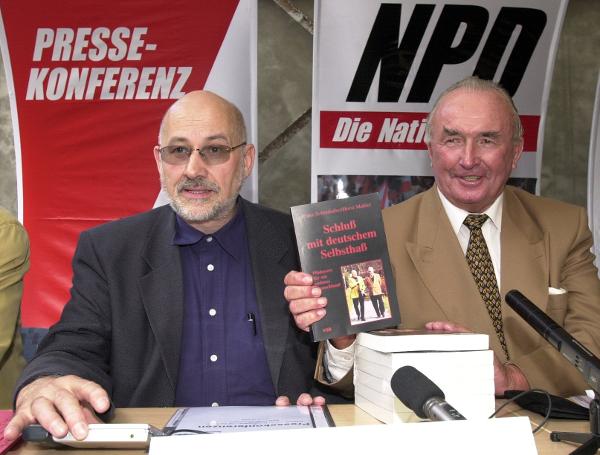 9.
Author Daniela Dahn (November 1, 2000)
Author Daniela Dahn is shown during a reading from her polemical pamphlet "In guter Verfassung" ["In Good Constitution"] (1999) on November 1, 2000, in Rostock's....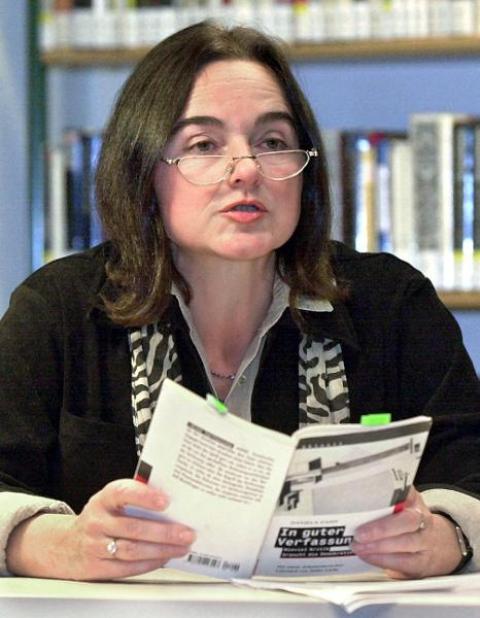 10.
Public Discussion about "Nation, Patriotism, and Democratic Culture in Germany, 2002" (May 8, 2002)
Even after the arrival of the new millennium, subjects like patriotism and nation continued to remain controversial within German society. Xenophobia and extreme right-wing riots were still politically....