1.
"Commune I" during a Discussion (1967)
The politically motivated house-sharing community [Wohngemeinschaft] "Commune I" was founded in Berlin in January 1967. It was the first community of its kind and was originally located in....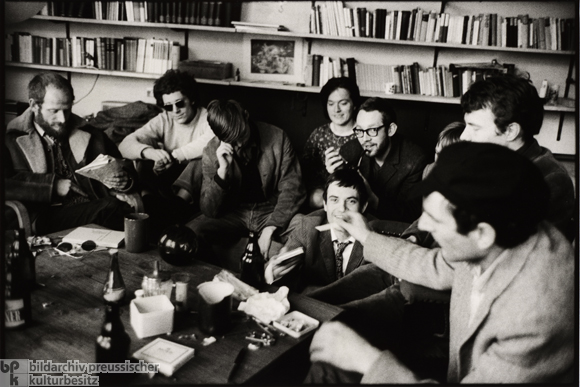 2.
Victim of the Police Action in Front of the German Opera in West Berlin's Charlottenburg Neighborhood (June 2, 1967)
On June 2, 1967, students gathered in front of Schöneberg's city hall in West Berlin to protest the Shah of Iran's state visit to Germany and to speak out against human rights violations in his country.....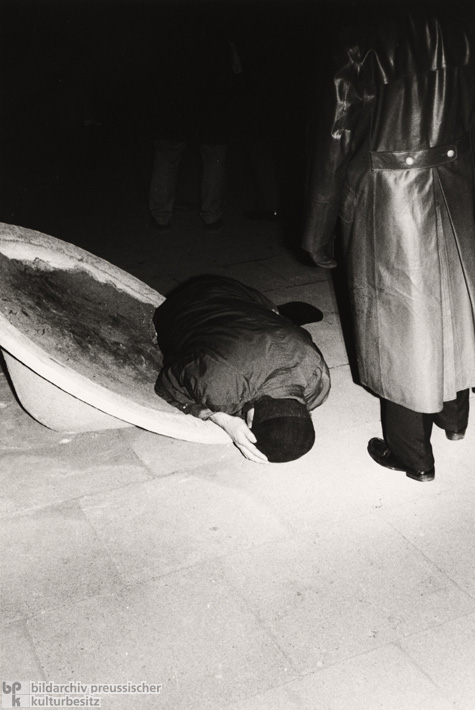 3.
The Death of Benno Ohnesorg (June 2, 1967)
On the evening of June 2, 1967, protesters in West Berlin demonstrated against the Shah of Iran's state....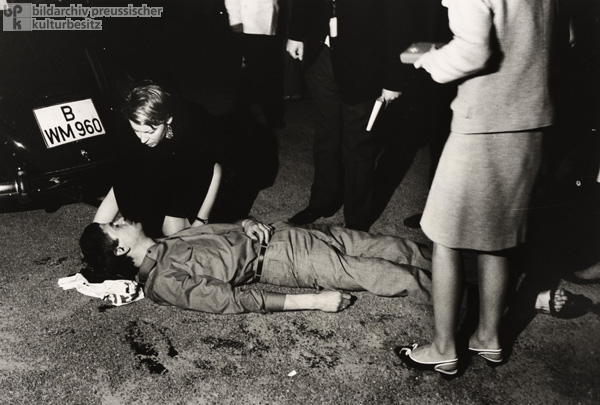 4.
Benno Ohnesorg's Body is Transported from West Berlin to Hanover (June 8, 1967)
On June 8, 1967, the body of Benno Ohnesorg was transported from West Berlin to Hanover in a motorcade. Approximately 15,000 people accompanied the coffin as....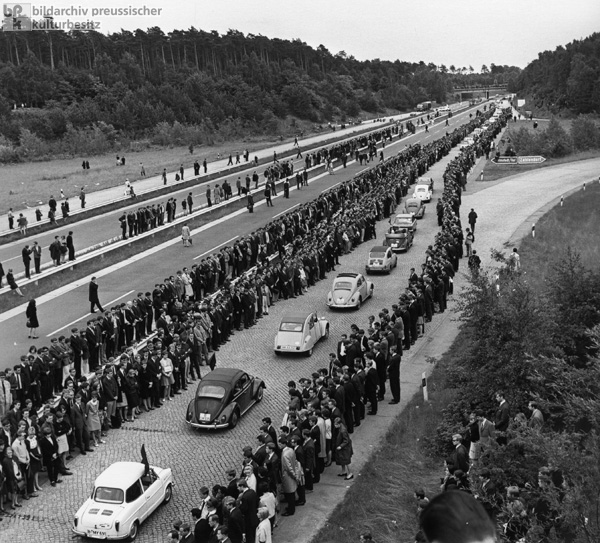 5.
Meal in a Political Commune (1968)
In West Germany, communes first gained popularity as living and housing communities during the 1968 movement. At the time, most communes were based on the principles of sharing, achieving consensus,....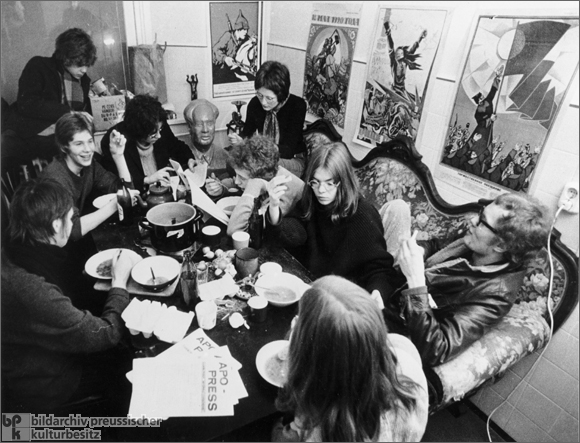 6.
Rudi Dutschke at a Vietnam Congress (February 17, 1968)
Youth protest against the Vietnam War was the crystallization point for the 1968 movement in the Federal Republic. On February 17, 1968, Rudi Dutschke, the most....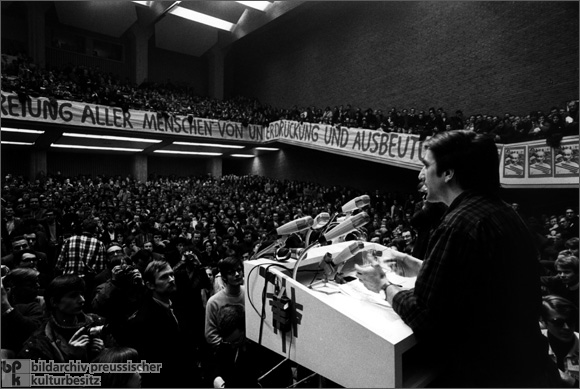 7.
Demonstration against Stalinism and Anti-Semitism in Poland (March 13, 1968)
On January 16, 1968, Polish authorities declared a ban on Adam Mickiewicz's nineteenth-century drama Forefather's Eve, which was in the middle of a successful run at Warsaw's National Theater.....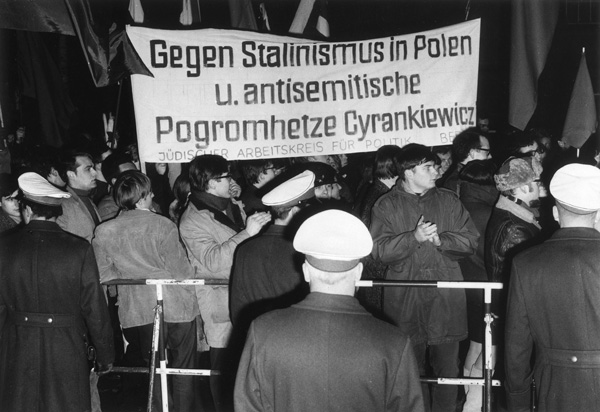 8.
A Demonstration following the Attempted Assassination of Rudi Dutschke (April 1968)
On April 11, 1968, Josef Bachmann, a 23-year-old unskilled laborer and member of a right-wing political party, approached Rudi Dutschke on a West Berlin street....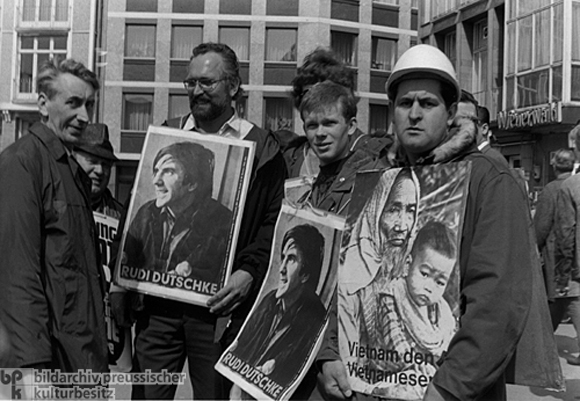 9.
Blockade of the Springer Publishing House in Hamburg (1968)
Many observers blamed the Springer Publishing House for the assassination attempt on student leader Rudi Dutschke, since its publications had stoked a blaze of....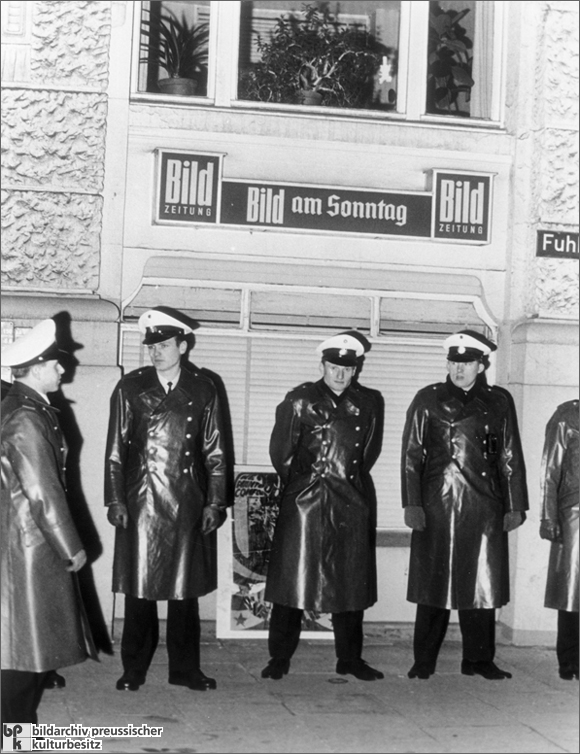 10.
The "Prague Spring" Comes to an End when Warsaw Pact Troops Invade the Czechoslovak Socialist Republic – Soviet Tanks in Prague (August 21, 1968)
During the night of August 20-21, 1968, Warsaw Pact troops (300,000 were sent at first; the....