1.
Otto Lilienthal and his Glider (1893)
In this photograph, Otto Lilienthal (1848-96), a leading innovator in aviation, descends in his glider from the May Heights [Maihöhe] near Steglitz, a Berlin suburb. Lilienthal built the flight....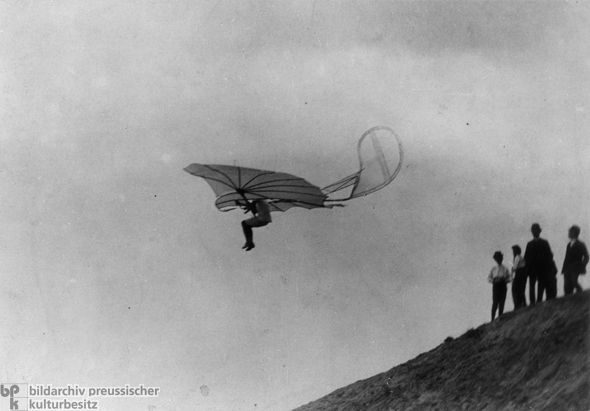 2.
Central Telephone Agency (1894)
The second wave of industrialization brought a revolution in communications in Germany. The postal and telephone systems of the modern industrial state took shape. This photograph shows switchboards....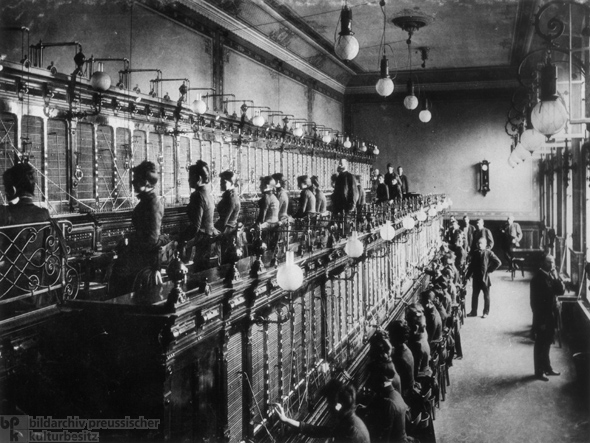 3.
Turning Shop (1895)
The vast turning shop seen in this photograph made parts for machinery. The entire factory was driven by a single system of belts and axles that was connected to a steam engine.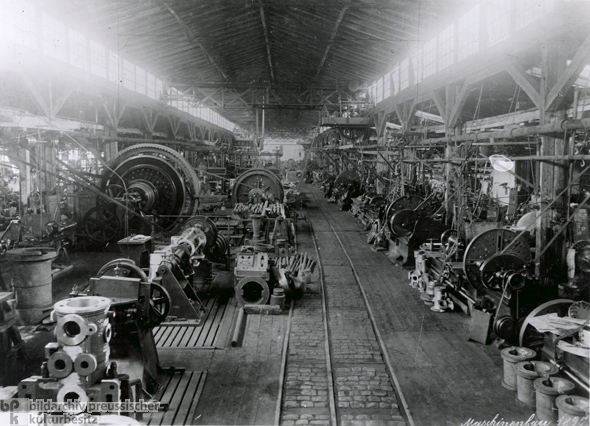 4.
Changing Shifts in Neuenkirchen (on the Saar River) (1899)
This 1899 woodcut by Emil Limmer (1854-1931) shows workers at various modern factories in Neuenkirchen (on the Saar River) during a shift change. Industrial employment increased rapidly after 1850,....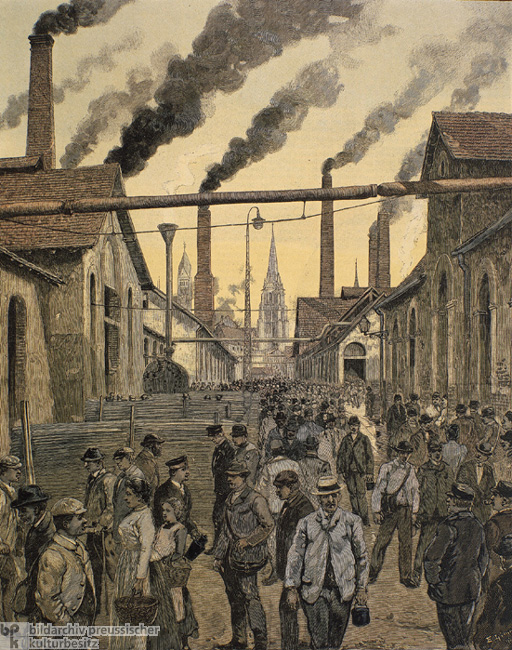 5.
AEG Production in Berlin (c. 1900)
Industrial production exploited economies of scale and rational organization. In this workshop-like factory of AEG [Allgemeine Elektizitäts-Gesellschaft or the General Electric Company], workers....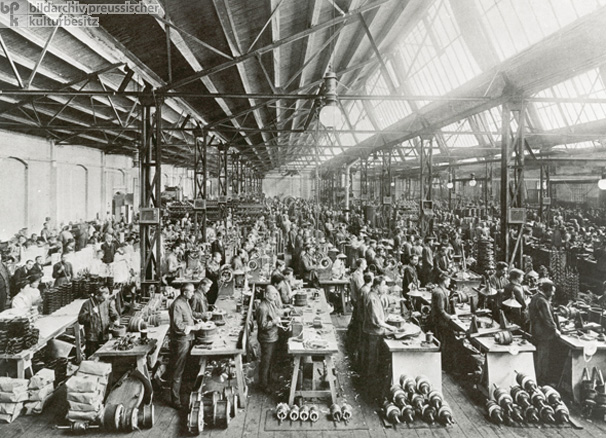 6.
"Maurer Union" Automobile (c. 1900)
By the turn of the century Germany was a leader in motor engineering and technology. Here is an early automobile....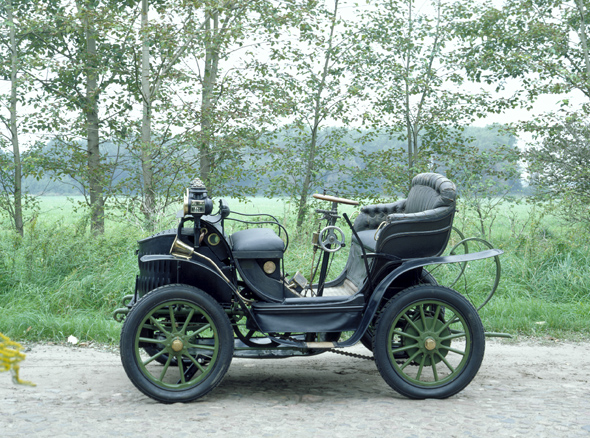 7.
Peasants Threshing Wheat (1904)
This 1904 photograph documents a key activity in rural German life, even in the early twentieth century: threshing wheat. Before the age of mechanization, threshing wheat was a collective effort....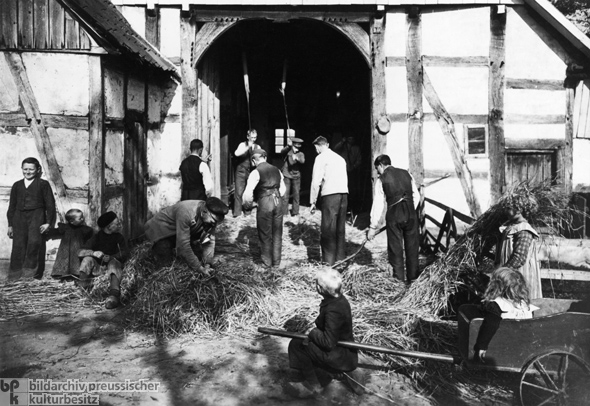 8.
Cottage Industry in the Ore Mountains of Saxony (1909)
A woman and five children are shown producing wooden toys. From the eighteenth to early twentieth century it was common for women, children, and the elderly to contribute to the household income....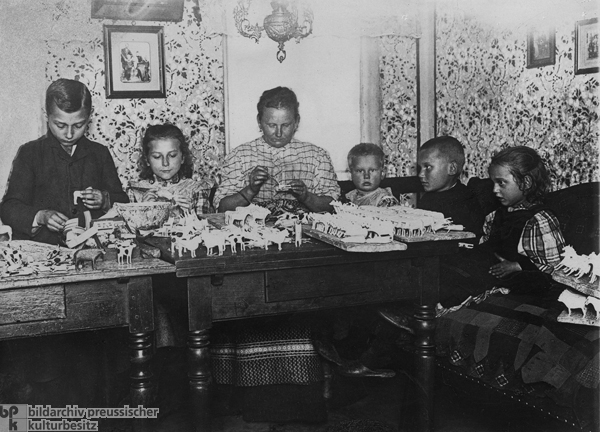 9.
The Mechanization of Agriculture (c. 1910)
The mechanization of agriculture in Germany was piecemeal and uneven. Even after the turn of the century, much harvesting was still done by hand. Here, however, we see modern technology at work:....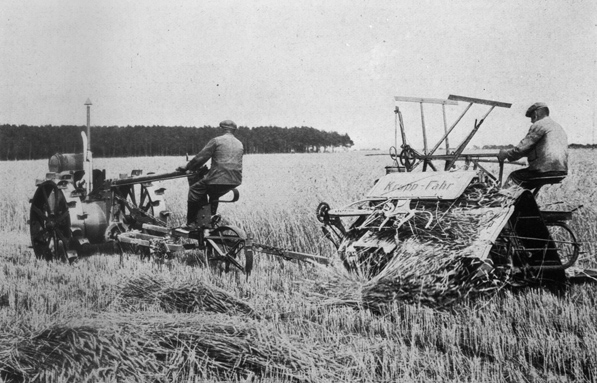 10.
Miners in the Ore Mountains (c. 1910)
This photograph shows workers in a mine near Freiberg (Saxony). Located in the Ore Mountains [Erzgebirge], Freiberg was one of Germany's mining centers. Although steel and mechanized technology....