The Siege of Mainz on October 22, 1792 (1793)
In October 1792, the French laid siege to and conquered the city of Mainz. The image below shows a few solitary figures watching the fiery scene from a safe distance. Aquatint by Johann Friedrich Tielker (1763-1832) after a painting by J. G. Schütz (1755-1813), 1793.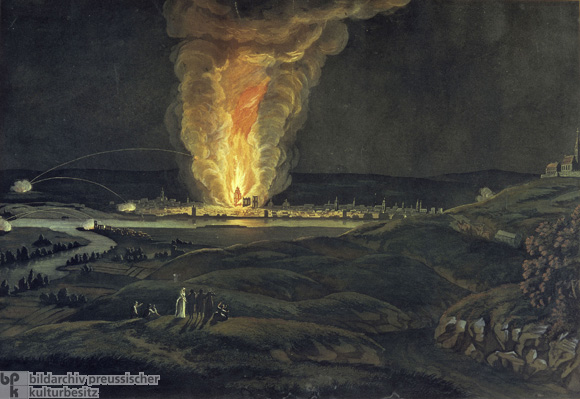 © Bildarchiv Preußischer Kulturbesitz
Original: Weimar, Stiftung Weimarer Klassik und Kunstsammlungen.