The Franciscan Church (1946)
The ruins of the medieval Franciscan Church on Klosterstraße in central Berlin. The cornerstone of this monastery-church was laid in 1250; it is said to be the oldest and most beautiful example of Gothic architecture in Berlin. Since the end of the Second World War, the massive shell of this brick building has been preserved as ruins.
Berlin, 1946. Print from original negative.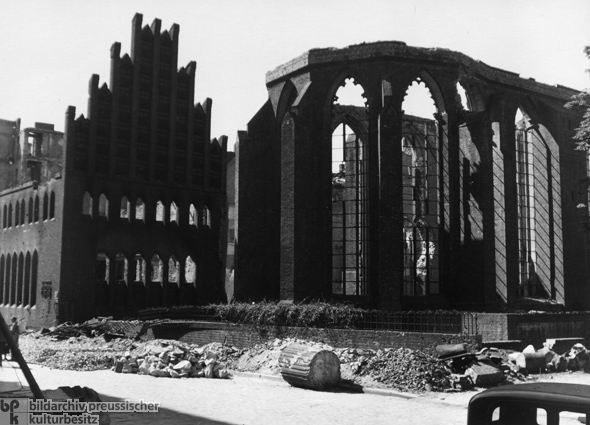 © Bildarchiv Preußischer Kulturbesitz