Portrait of Luther as an Old Man (1551)
This 1551 woodcut is another example of the Protestant portrait. It portrays a mature Martin Luther as a dignified spiritual authority. The inscription reads:
"Faithful rendering of the blessed Dr. Martin Luther / through whom God / as his chosen instrument / in our time / has again revealed the true and clear light of his Holy Gospel / may God ensure that we are thankful for it and remain so / Amen."
The winged snake on the right, which was Lucas Cranach the Elder's signature, identifies this woodcut as the work of a member of Cranach's workshop, in this case, his son, Lucas Cranach the Younger. Woodcut by an unknown artist after Lucas Cranach the Younger (1515-1586), 1551.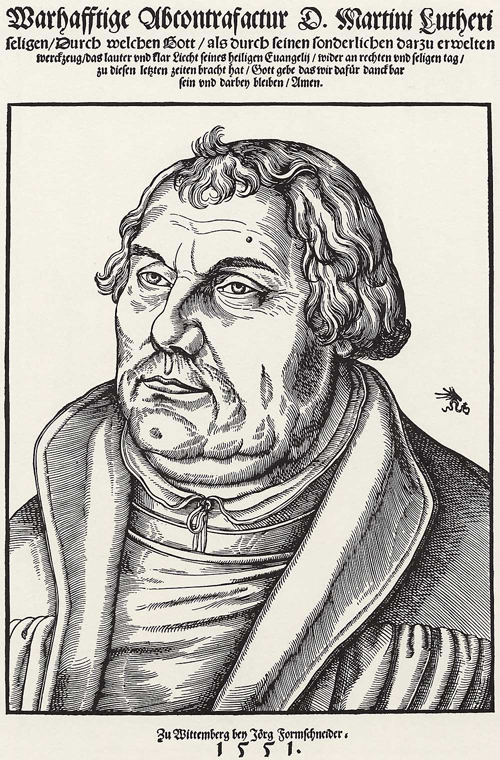 © Directmedia Publishing GmbH, Berlin Germany