Mapping a Territory – Württemberg (c. 1537)
The mapping of princely lands was essential to the formation of institutionalized territorial states. This map from 1537 shows the duchy of Württemberg. Stuttgart, the capital of the territory, is at the bottom center of the image. Tübingen, the second most important town, is in the upper right behind the walls of its castle [Schloss]. A string of castles that guarded the duchy extends from Tübingen to the west. Woodcut by Hans Schäufelein (ca. 1480-1540), c. 1537.
Please click on print version (below) for a larger version with enhanced resolution.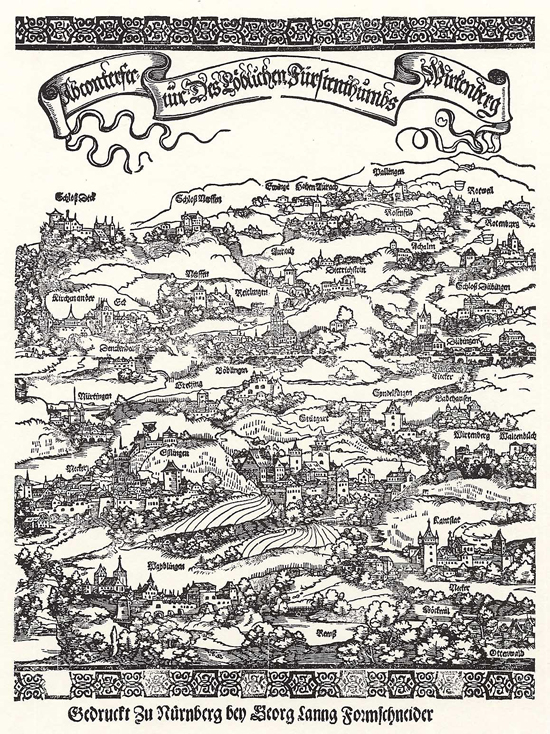 © Directmedia Publishing GmbH, Berlin Germany