Wolfgang Amadeus Mozart (1777)
Salzburg-born Wolfgang Amadeus Mozart (1756-1791) was the most important composer of Viennese classicism and is still considered one of the greatest composers of all time. This portrait, the so-called "Bologna Mozart," shows him wearing the Papal order of the Knight of the Golden Spur, which he was awarded at the age of fourteen. Despite his successful concert tours, enormous productivity, and growing fame, Mozart had trouble earning enough to support his lavish lifestyle. Shortly after the premiere of The Magic Flute (1791), Mozart fell ill and died at age thirty-five. Painting by an unknown artist, 1777.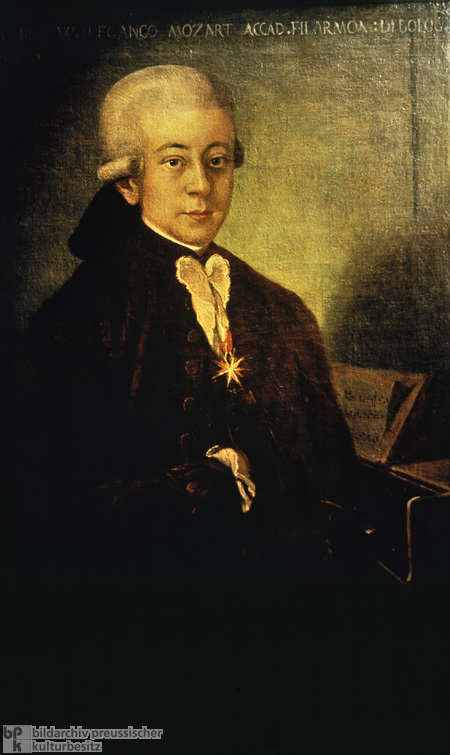 © Bildarchiv Preußischer Kulturbesitz / Alfredo Dagli Orti
Original: Bologna, Conservatorio di Musica "Giovan Battista Martini"