European Economic Community (1958)

After the signing of the Rome Treaties in March 1957, the European Economic Community was founded on January 1, 1958. The six participating nations – Italy, France, Luxemburg, Belgium, the Netherlands, and the Federal Republic of Germany – are shown in blue on this map. The "Europe of Six" signaled the birth of a transnational economic sphere, which continued to grow in subsequent years and helped drive the political unification of Europe. (A. Kunz)
Please click on print version (below) for a larger version with enhanced resolution.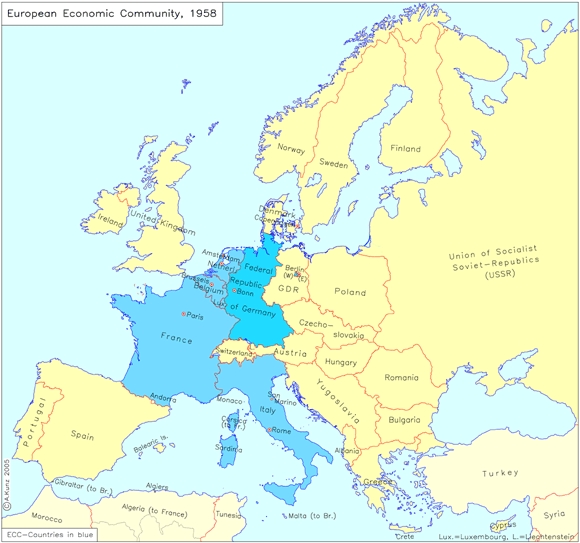 IEG-Maps, Institute of European History, Mainz / © A. Kunz, 2005