11.
View of the Old Museum (1946)
This photograph shows the entrance to the destroyed Old Museum, formerly the Royal Museum. In the foreground is the sculpture The Lion Slayer, designed by Christian Daniel Rauch (1777-1857)....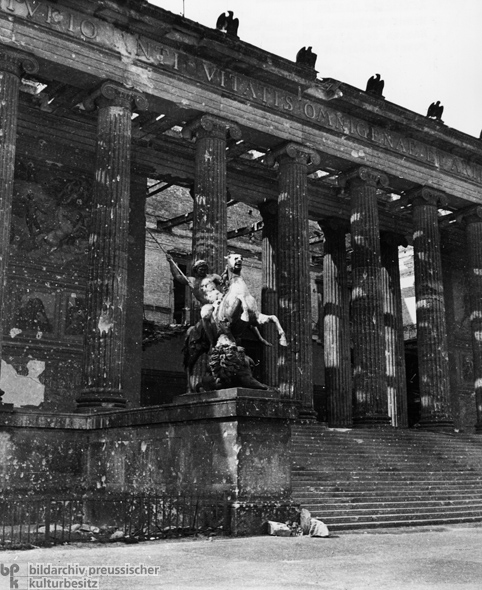 12.
Statue of Wilhelm von Humboldt (1946)
View of a marble statue of Wilhelm von Humboldt (1767-1835) in front of the partially destroyed main building of Humboldt University (founded in 1810), Unter den Linden.
Berlin, 1946. Print....