1.
The Ball (c. 1635)
By the time of this ball, the austere Spanish attire that had once been de rigueur for the European nobility had given way to colorful and highly ornamental garments. As this image shows,....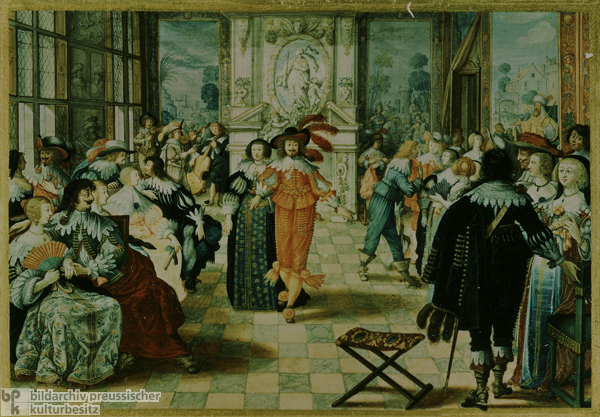 2.
Village Dance (1678)
This painting shows men, women, and children enjoying a festive village dance. Young people dance to the music of a bagpiper and a drummer, while their elders admire them and cheer them on. In the....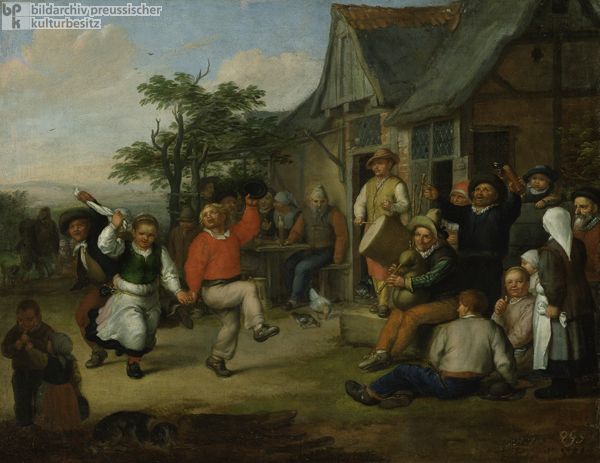 3.
Carousel of the Four Elements in the Courtyard of the "Zwinger" in the Year 1719 (1731)
Large-scale tournaments were common in the Baroque and absolutist era. They served multiple purposes, entertainment, of course, being one of them. But tournaments were also occasions upon which nobles....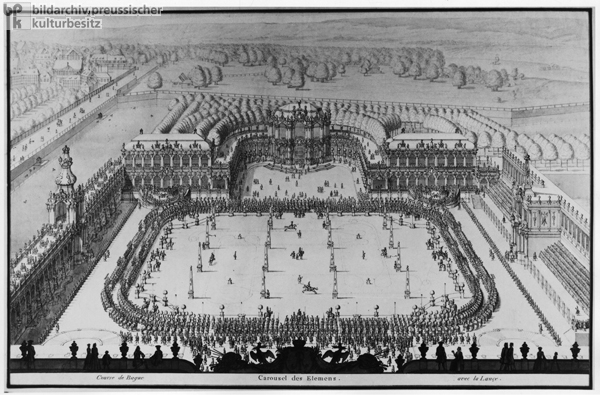 4.
Raree-Show Images of a Noblemen's Ball (c. 1730)
A raree-show is an enclosed box in which scenes displayed on the inside are viewed through an opening or a magnifying glass to create the illusion of depth and dimension. During the eighteenth century,....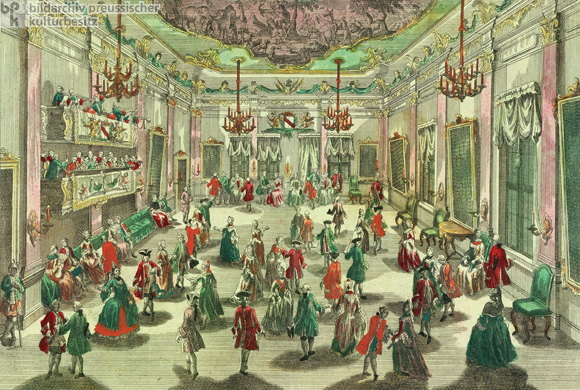 5.
The End of the Stag Hunt (c. 1740)
A noble lord on horseback towers above his fallen prey, surrounded by his men and his hounds. Behind them, the courtly company is gathered in a tent whose relative modesty is hardly reflective of....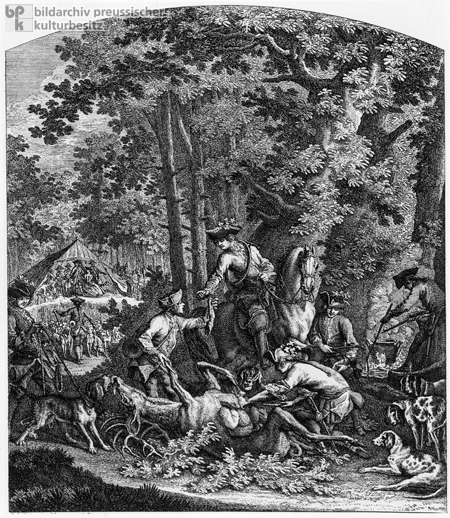 6.
Behaving Politely towards One's Neighbors (1750)
This etching, which depicts the arrival of guests (presumably nearby gentry) at a noble house, is supposed to illustrate polite behavior towards one's neighbors. Polite behavior included bowing –....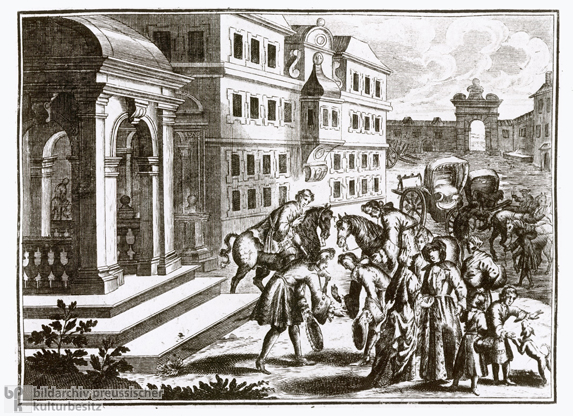 7.
The Boardgame "Tocadille" (c. 1750)
Board games became popular in court circles as a form of diversion and social interaction. The Spanish board game "Tocadille" was a more complicated version of the German "Puff." It was also related....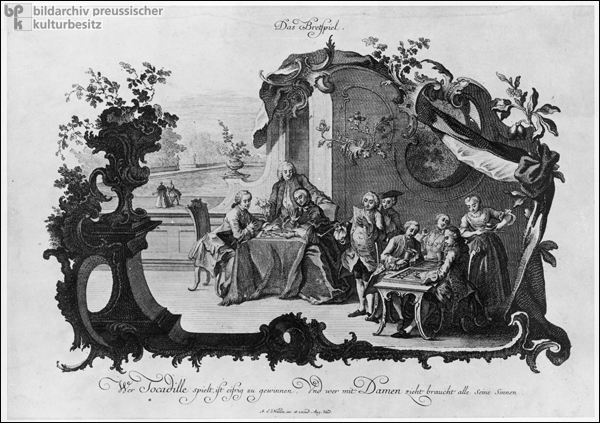 8.
A Party in Berlin's Tiergarten (c. 1770)
This painting by Daniel Chodowiecki (1726-1801) depicts, in a playful Rococo spirit, an upper-class....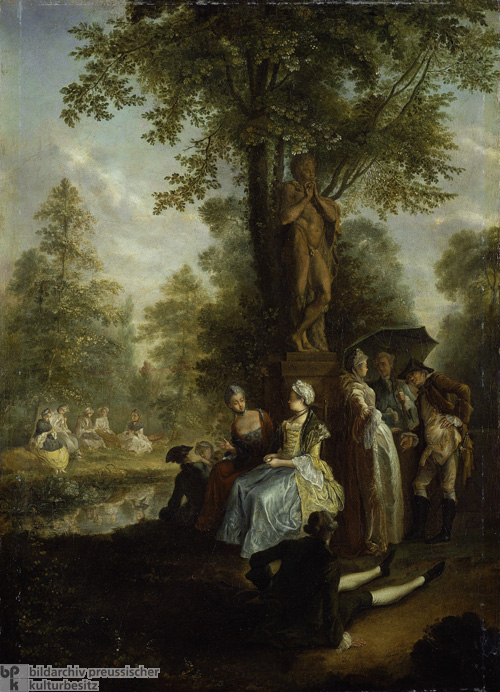 9.
The Latest News (1779)
The production of books, newspapers, and journals rose substantially in the German lands in the late eighteenth century. The rise was attributable to a variety of factors, not least the spread of....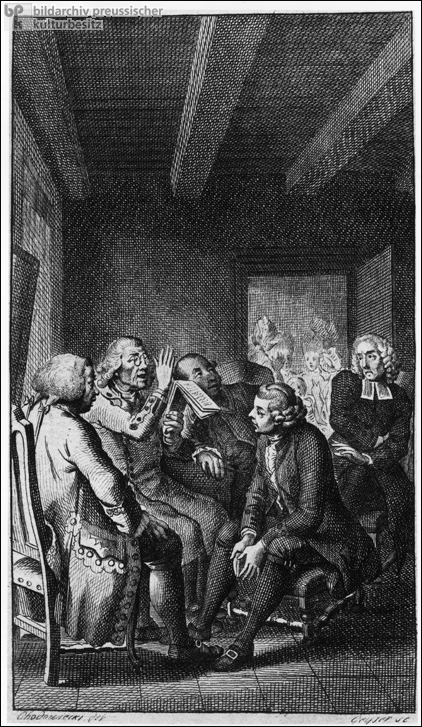 10.
Richter's Coffee House in Leipzig (c. 1785)
Coffee houses were introduced to Europe in the seventeenth century by invading Ottoman Turks. Over....