31.
Crew Members of Submarine U 50 (March 2, 1940)
Of all the branches of the German military, the navy [Kriegsmarine] was the least prepared for the start of the war in September 1939. Despite intensified rearmament from 1935 on, the German....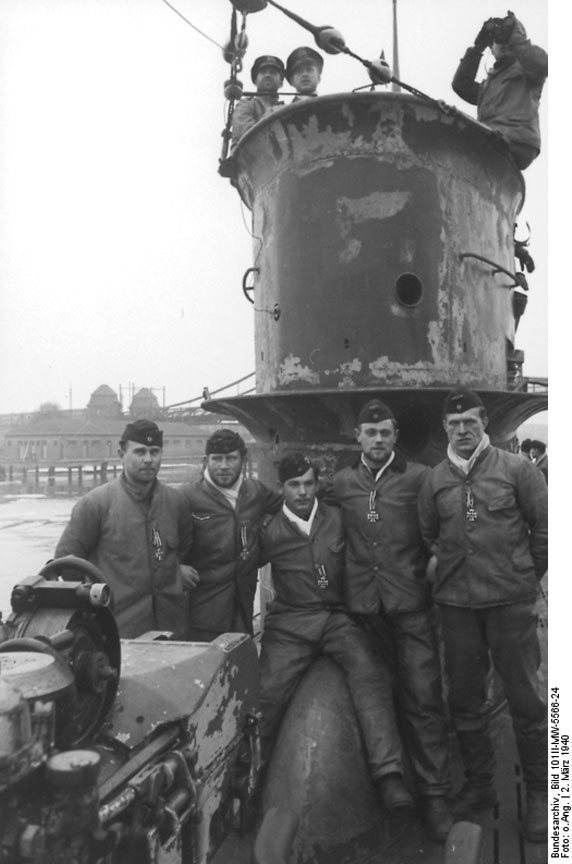 32.
Signing of the Franco-German Armistice at Compiègne (June 22, 1940)
After the German army had won "Blitzkrieg" victories over the Netherlands, Belgium, and Luxembourg, forcing those countries to capitulate, the battle for France began on June 5, 1940. By June 17,....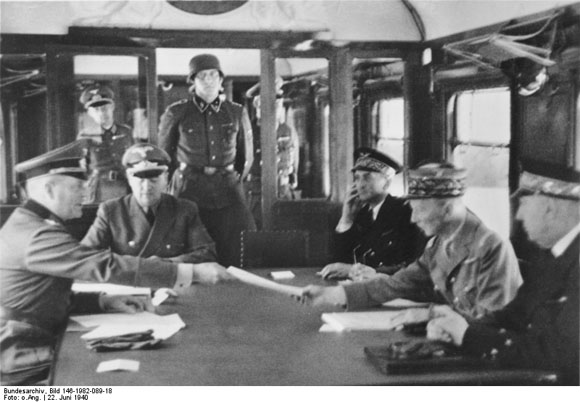 33.
View of a Factory Workshop for the Production of Artillery Shells (November 13, 1940)
In 1933 the German armaments industry had already been given priority over other sectors of the economy under the general plan to "restore Germany's capacity for self-defense." The transition to....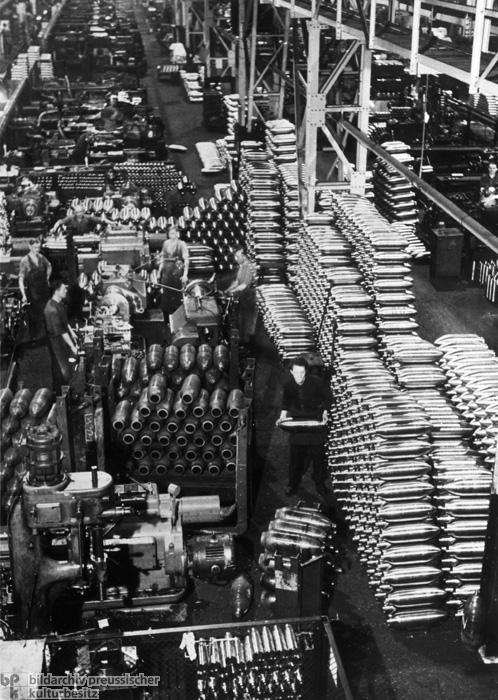 34.
German Radio Operator using the "Enigma" Device (March 1941)
This photograph shows the cipher machine "Enigma," which was used by the German army beginning in 1937. Orders and messages were encrypted by five electronic rollers; the recipient of a message would....
35.
Junkers Warplanes being Assembled (June 1941)
Hitler gave high priority to building up the Luftwaffe, since it played an essential role in his "Blitzkrieg" strategy. This propaganda photo shows the assembly of a series of Ju 88 warplanes. The....
37.
Invasion of the Soviet Union: A Group of German Tanks before their Deployment (June 22, 1941)
In the summer of 1941, the Third Reich was at the apex of its power. After the defeat of Poland in September 1939, German troops had engaged in a series of spectacular blitzkrieg offensives against....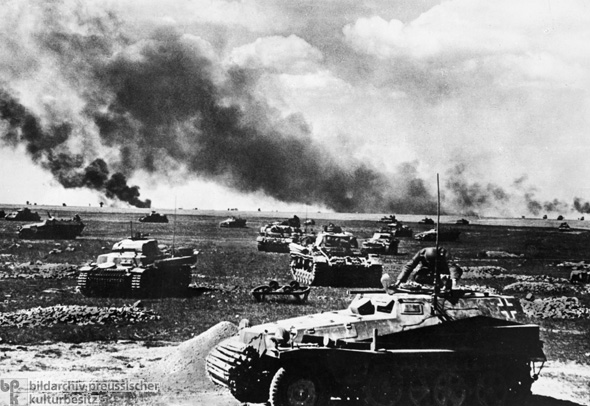 38.
Reich Foreign Minister Joachim von Ribbentrop Delivers the Foreign Ministry's Declaration to the Soviet Union (June 22, 1941)
Shortly after the start of "Operation Barbarossa" in the early morning hours of June 22, 1941,....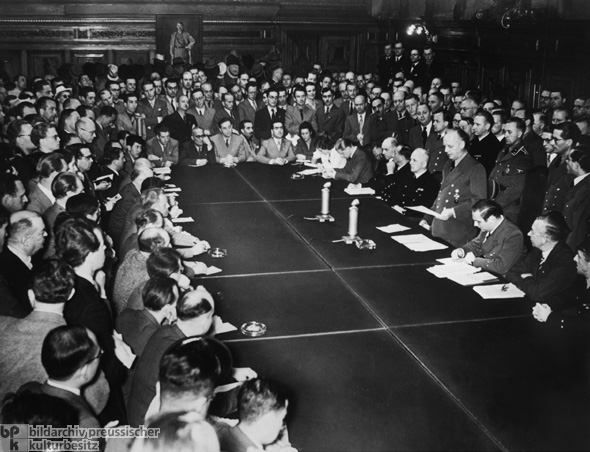 39.
Caricature: Adolf Hitler and Joseph Stalin – The Friendship is Over (1941)
The alliance between these two dictators had been characterized by mutual opportunism and....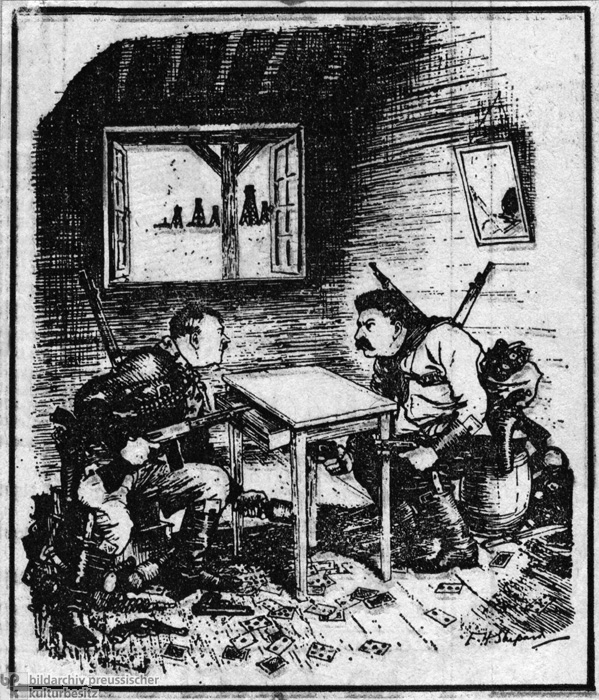 40.
Eastern Front: German Tank Stuck in the Snow (December 1941)
Prior to the invasion of the Soviet Union, Hitler's army had won a number of quick military victories. The campaign in the East, however, was a disaster for the Wehrmacht and proved to be a turning....