21.
Fidus, Back to Nature – A Couple (1910)
Rapid industrialization and urbanization in Germany during the nineteenth century radically....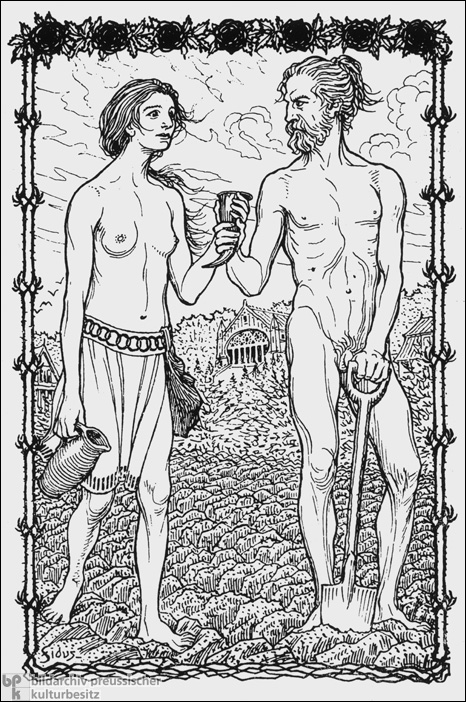 22.
Row Houses in the Garden City of Hellerau (c. 1910)
The garden city at Dresden-Hellerau was inspired by the ideas of the English social theorist Ebenezer Howard (1850-1928), whose 1898 book Tomorrow: A Peaceful Path to Real Reform (republished....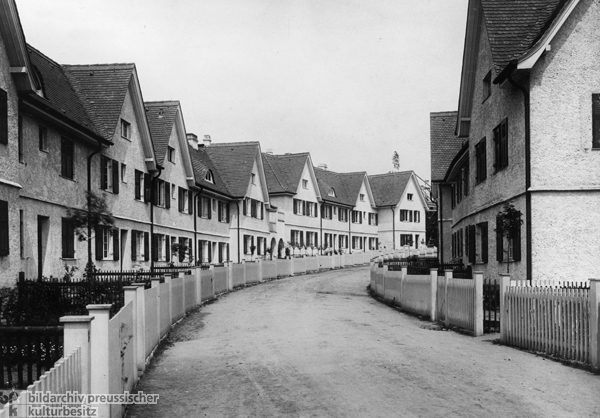 23.
International Hygiene Exhibition in Dresden (May-October 1911)
Dresden was one of the centers of cultural life in Wilhelmine Germany. It enjoyed a reputation for both staid conservatism and artistic experimentation. This poster, designed by the celebrated Symbolist....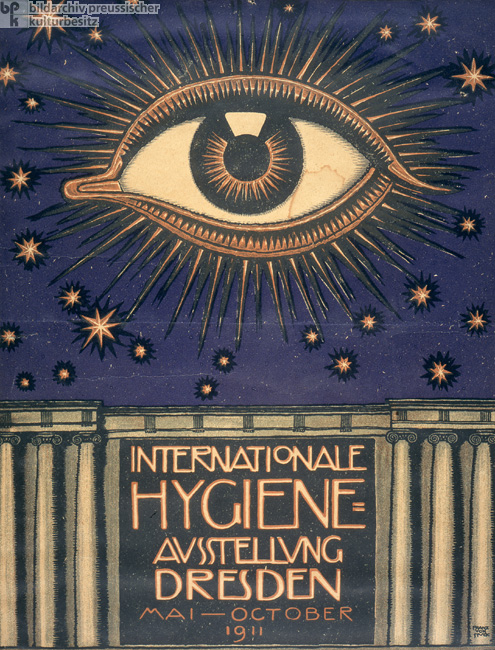 24.
International Hygiene Exhibition in Dresden: Postcards of the Main Entrance, Concert Area, and Japanese State Pavilion (1911)
In 1911, the First International Hygiene Exhibition in Dresden opened its doors. Its five million visitors were a testimony to its success. Making use of modern exhibition technology, the show disseminated....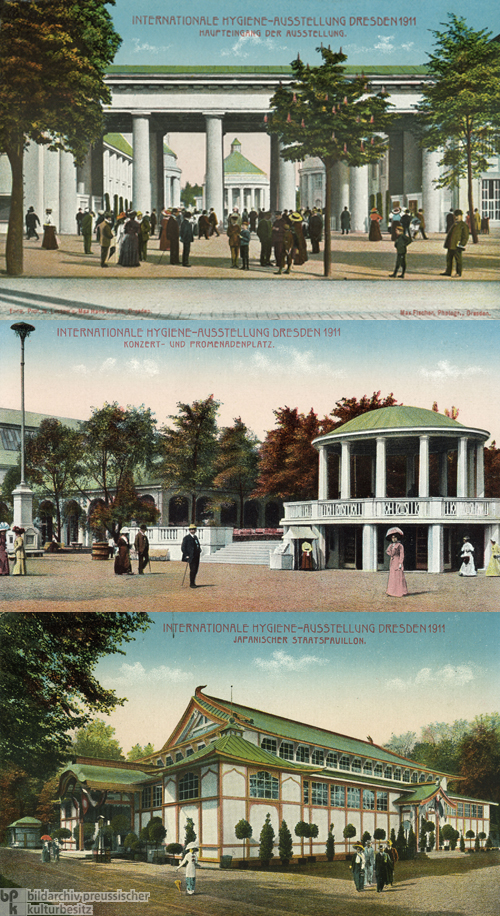 25.
Franz Marc, Grazing Horses IV (1911)
Franz Marc, born Franz Moritz Wilhelm (1880-1916), was one of the most influential Expressionist painters in Germany. In 1911, he met Wassily....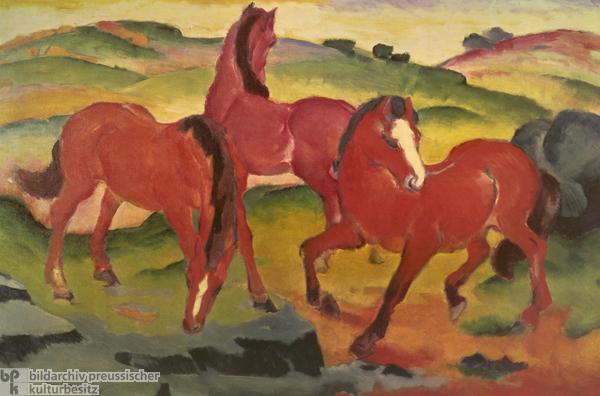 26.
The Blue Rider (Der Blaue Reiter), Exhibition (1911-12)
Wassily Kandinsky (1866-1944) and Franz Marc (1880-1916) founded the artists' group Der Blaue Reiter (The Blue Rider) in Munich in 1911. The group was comprised of artists of both German and....
27.
The Society for Physical Culture in Berlin: Awards Being Given Out to the Winners of "The Body-Shape Competition" (1912)
Around the turn of the century, societies for physical culture sprang up throughout Germany. These....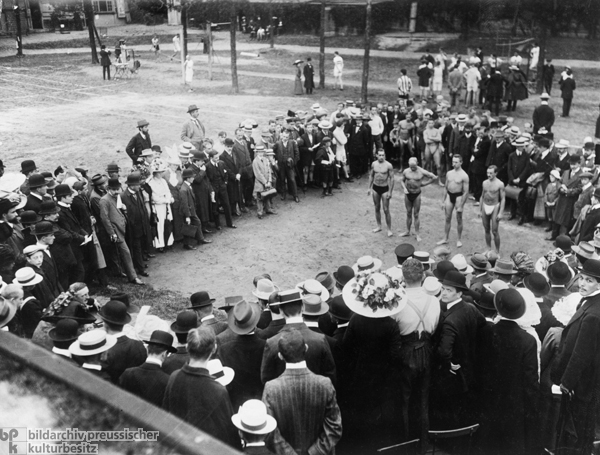 28.
Theater of the Educational Institution for Rhythmic Gymnastics in the Garden City of Hellerau (c. 1913)
The theater at Hellerau (1910-1913) was designed by Heinrich Tessenow (1876-1950) in the neo-classical style for which he was best known. It housed the "Educational Institute for Rhythmic Gymnastics"....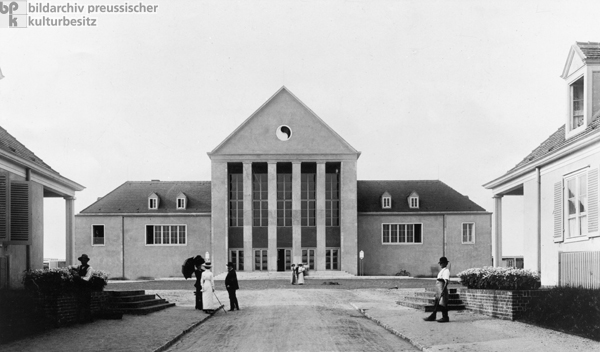 29.
German Youth Groups: The Wandervögel (1914)
Wandervogel is an old term for a migratory bird. Like those boundless creatures, groups of German youth sought to free themselves from the strictures of society by escaping into nature. The....