27.
The Big Three of Versailles: Georges Clemenceau, Woodrow Wilson, and David Lloyd George (1919)
After the Paris Peace Conference was convened on January 18, 1919, the victorious powers – the United....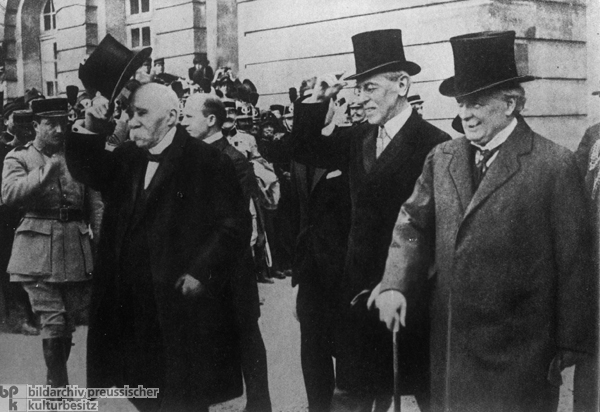 28.
The Paris Peace Conference (January 18, 1919-January 21, 1920)
After successful ceasefire agreements with Austria-Hungary (November 3, 1918) and the German Reich (November 11, 1918), the victorious powers Great Britain, France, Italy, and the United States summoned....