11.
Portrait of Luther as an Old Man (1551)
This 1551 woodcut is another example of the Protestant portrait. It portrays a mature Martin Luther as a dignified spiritual authority. The inscription reads:

"Faithful rendering of the blessed....
12.
Philipp Melanchthon (1543)
Philipp Melanchthon (1497-1560), who became a professor of Greek in Wittenberg at the age of 21, was Martin Luther's closest associate and a major Protestant theologian in his own right. Like many....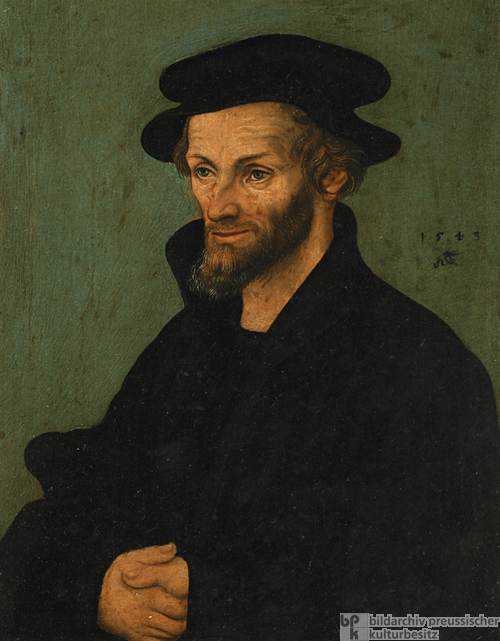 13.
The Pope as the Whore of Babylon (1545)
This image from the 1545 edition of the Luther Bible shows the whore of Babylon (from the Book of Revelation) wearing the papal tiara. The identification of the whore of Babylon with the Roman....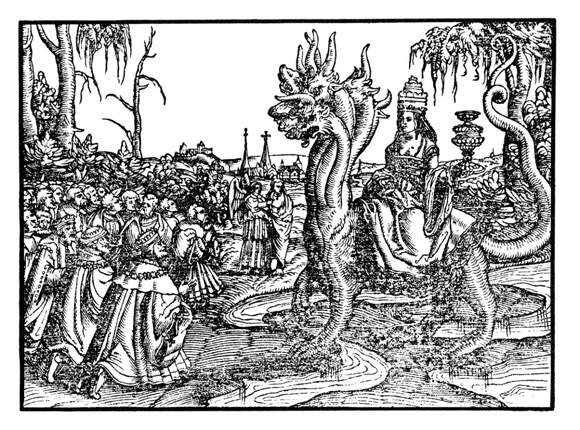 14.
Redemption (c. 1555)
This is the central panel of a triptych forming the altarpiece of the Weimar parish church of St. Peter and Paul, one of the flagship churches of the Reformation. The triptych was commissioned as....
15.
Martin Luther and Jan Hus (2nd Half of the 16th Century)
This image is another allegorical portrayal of Luther's teachings. It shows Martin Luther and the Bohemian priest Jan Hus (c. 1369-1415) administering Communion to the Saxon noble family. On the....