11.
Signing of the Coalition Agreement (November 18, 2005)
On November 11, 2005, representatives of the SPD and the CDU/CSU met in the Paul Löbe House in Berlin to sign a coalition agreement entitled "Working....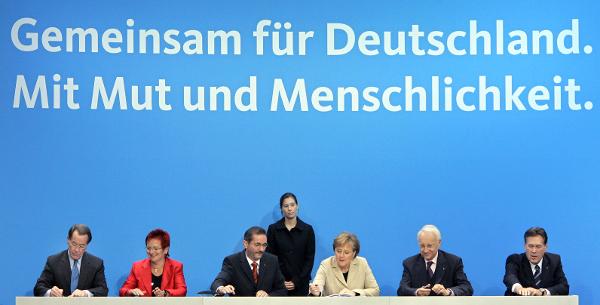 12.
Demonstration during the Meeting of the Federalism Commission (February 16, 2006)
Taken in front of the Reichstag in Berlin, this photograph shows sixteen young demonstrators tugging on a large Gordian knot – an allusion to the ongoing discussions on federalism reform. Wearing....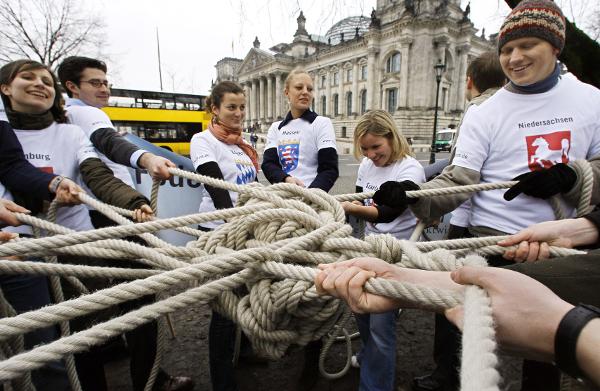 13.
Spiegel Cover: "One Year of the Grand Coalition" (Oktober 30, 2006)
Media assessments of the Grand Coalition's first year in office were mixed. While one commentator....
14.
Federal Minister of the Interior Wolfgang Schäuble Declassifies Anti-Terrorism Files (March 30, 2007)
After "suitcase bombers" planted explosive devices on regional trains in Cologne's central station in July 2006, Federal Interior Minister Wolfgang Schäuble....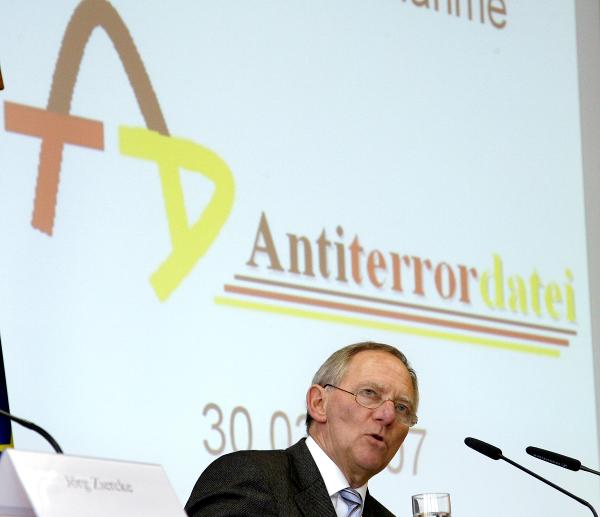 15.
The Founding of the Left Party (June 16, 2007)
In the lead-up to the 2005 Bundestag elections, former SPD chairman Oskar Lafontaine and PDS politician Gregor Gysi spearheaded....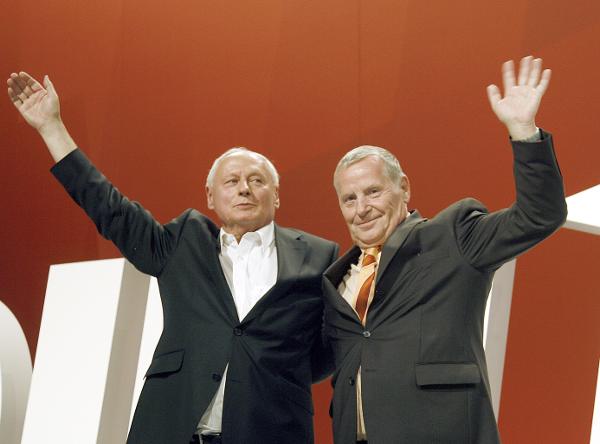 16.
Barack Obama Visits Berlin as a Presidential Candidate (July 24, 2008)
As the Democratic hopeful for the U.S. presidency, Barack Obama made a stop in Berlin during a 2008 foreign tour that was designed to bolster his foreign policy credentials. The Obama team's desire....