11.
Chancellor Gerhard Schröder with the Shanty Choir at an SPD Election Rally (August 16, 2002)
In the run-up to the Bundestag elections in 1998, 2002, and 2005, Gerhard Schröder proved himself to be an adept campaigner. Having come from a modest background,....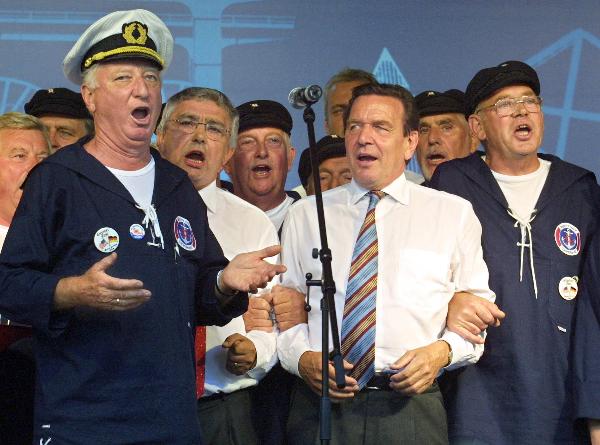 12.
Caricature of the Politicians of the '68 Generation (February 10, 2003)
This caricature, "Then and Now," by Berlin artist Klaus Stuttmann offers an ironic commentary on how the so-called '68....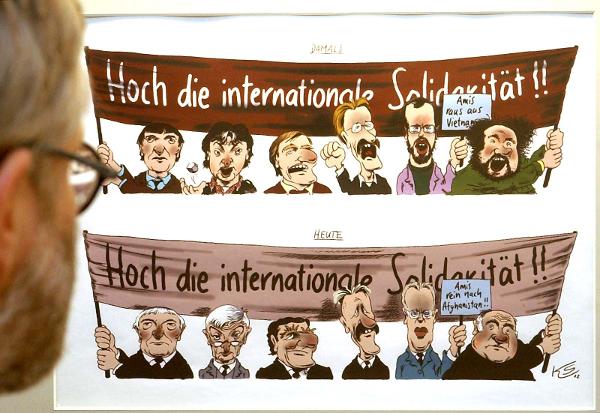 14.
Close Outcome of the 2005 Elections (September 18, 2005)
Like previous Bundestag elections, the 2005 elections were fought as a campaign between two entrenched camps, with the "bourgeois-conservative" camp of the CDU/CSU and FDP facing off against the....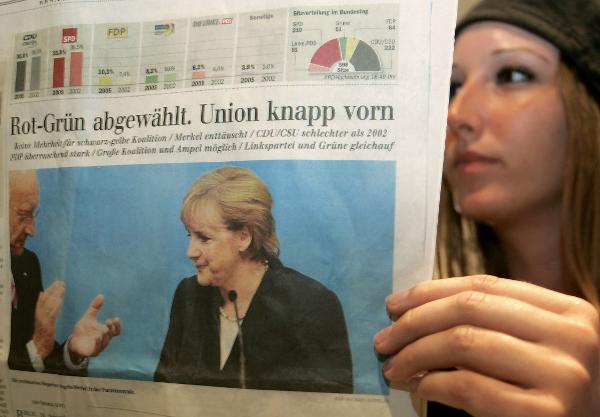 15.
Angela Merkel is Sworn in as Chancellor (November 22, 2005)
The close outcome of the 2005 Bundestag elections caused the media to speculate about the formation of new political coalitions. There was talk of both a "traffic light" coalition of the SPD, the....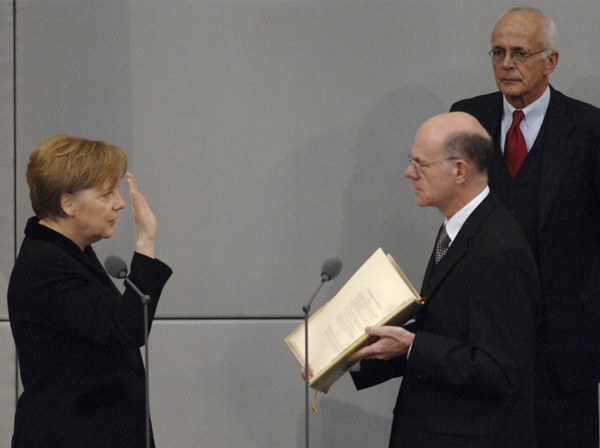 16.
The New Cabinet under the Leadership of Chancellor Merkel (November 24, 2005)
In 2005, Germany's two large mainstream parties, the CDU/CSU and the SPD, formed a grand coalition for the second time in the history of the Federal Republic of Germany (the first time being from....