11.
"Red Socks": PDS Party Conference (February 2, 1997)
In the Bundestag election campaign of 1994, the CDU launched a poster campaign with the slogans "Off into the future – but not in red socks" and "Future instead of Left Front." The campaign aimed....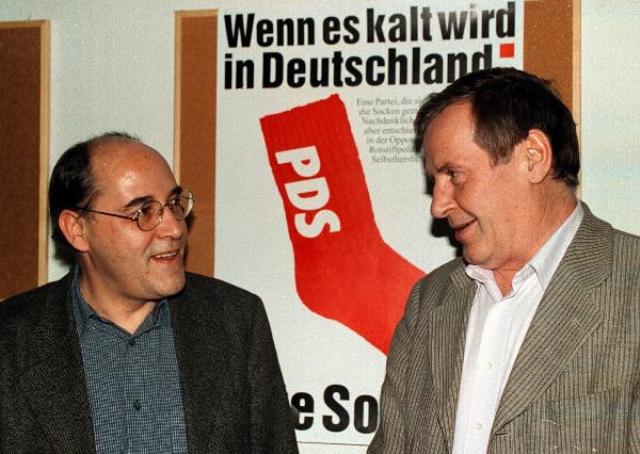 12.
NPD Demonstration in Ribnitz-Damgarten (August 25, 1998)
Shortly before the Bundestag and state elections of 1998, the extreme right-wing NPD [Nationaldemokratische Partei Deutschlands or National Democratic Party of Germany] organized demonstrations....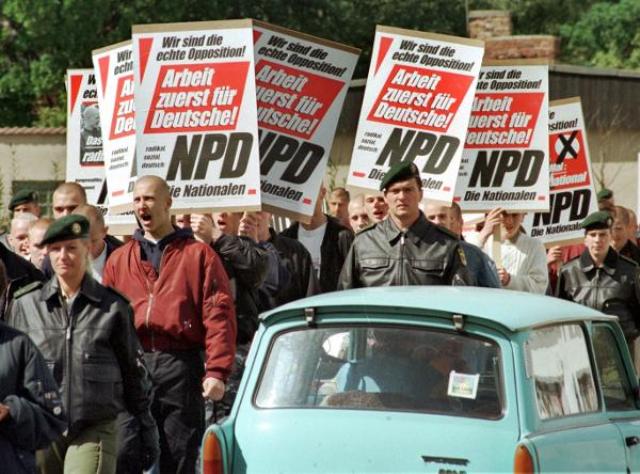 13.
East German Tourist Attraction: Spree Forest (June 24, 2004)
As a nearby recreational area, the Brandenburg environs became more popular among Berliners after 1990. In 2003, Berliners took about 35 million outings there. Along with Potsdam, the Spree Forest....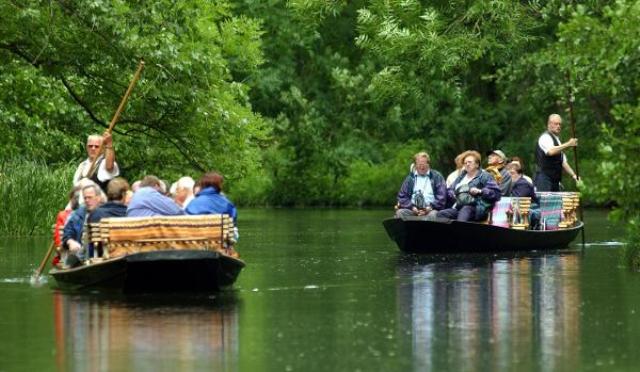 14.
Successful Transition to the Market Economy: Spengler & Fürst, Saxony (2007)
Before World War II, the textile industry was one of central Germany's most important economic sectors. After 1945, its relative importance decreased; in 1982, the textile sector produced 6.1% of....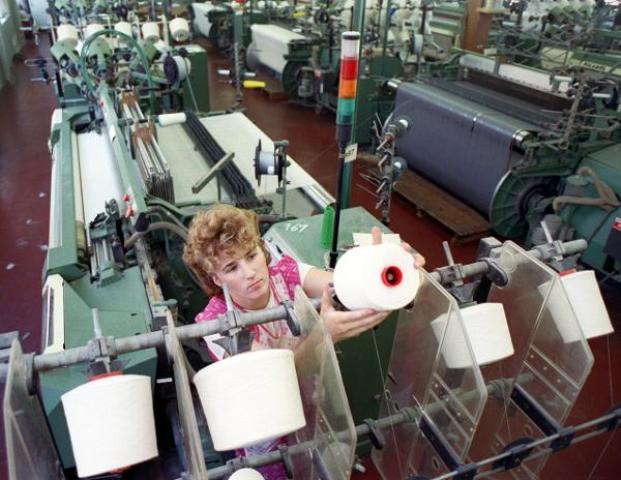 15.
Wicker Beach Chairs in Sellin on the Island of Rügen (June 17, 2008)
With their beautiful natural landscapes, the sea resorts on the island of Rügen – e.g., Binz, Göhren, Saßnitz, and Sellin – were already popular during the Wilhelmine period, when steamship connections....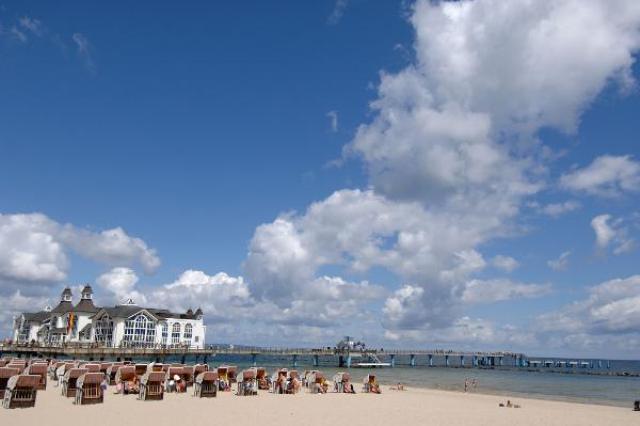 16.
Palace Square [Schlossplatz] in Berlin before and after the Destruction of the Palace of the Republic (October 24 and December 2, 2008)
The Palace of the Republic opened on April 23, 1976, after three years of construction. Located in the center of Berlin, this striking structure housed the East German People's Parliament [Volkskammer],....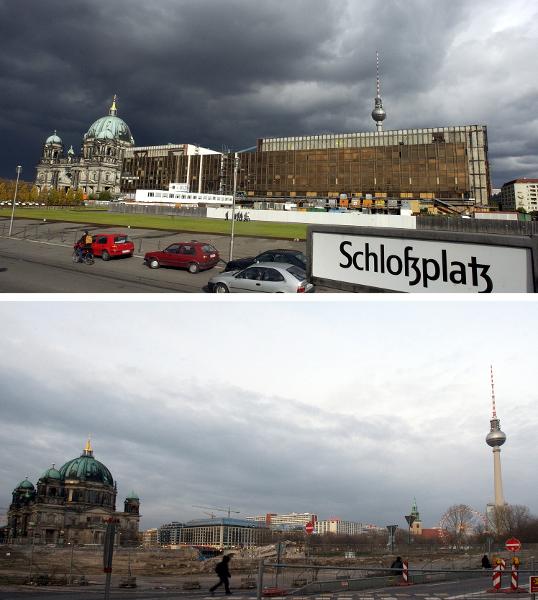 17.
"The GDR Never Existed" – Graffiti on Palace Square in Berlin (December 4, 2008)
An intense and often polemical debate raged over whether to preserve or demolish the Palace of the Republic,....