11.
Munich Street Cleaners (1872)
The gendered division of labor in the lowest ranks of the working classes is depicted in this woodcut based on a drawing by L. Bechstein.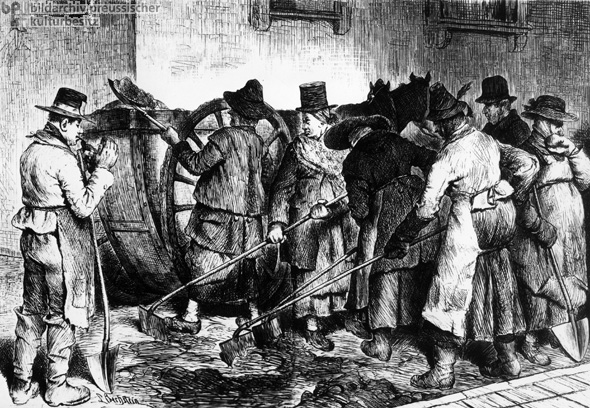 12.
Child Laborers in an Optics Factory (c. 1870)
The domesticity depicted in the foreground of this woodcut makes no attempt to disguise the hard labor demanded of children in this unidentified optics factory.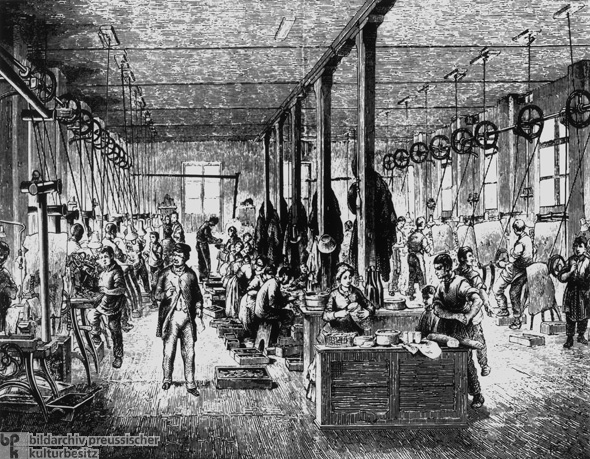 13.
Middle-Class Office (1899)
The commercial offices of the machinery firm Carl Beermann in Berlin are shown in this photograph by F. Albert Schwartz, 1899.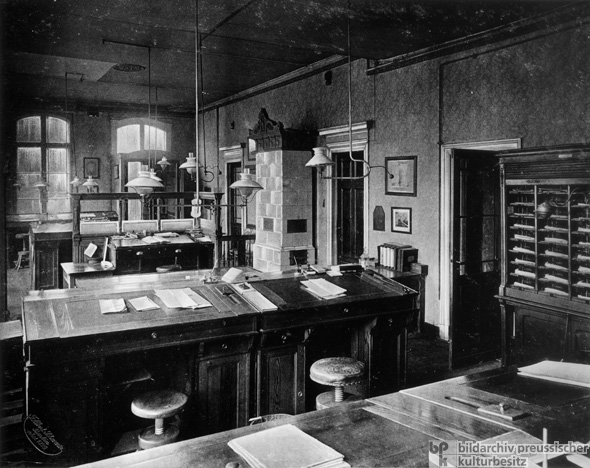 14.
Laying a Cable near Mühlheim am Rhein (1880)
Conjuring up parallels with Ford Madox Brown's Work (1852-63) and Adolph Menzel's Piazza d'Erbe in Verona (1884), this panorama by Christian Sell (1831-83) portrays divisions of class,....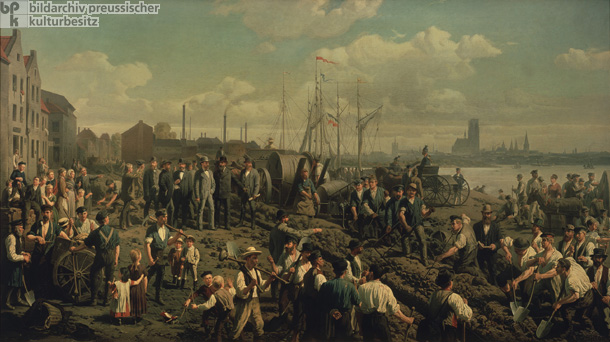 15.
Alfred Krupp's Steel Works in Essen (1890)
The smelting process and the production of steel ingots weighing as much as 80 tons, as shown here, required a well-trained and disciplined workforce. The Krupp enterprise was founded by Friedrich....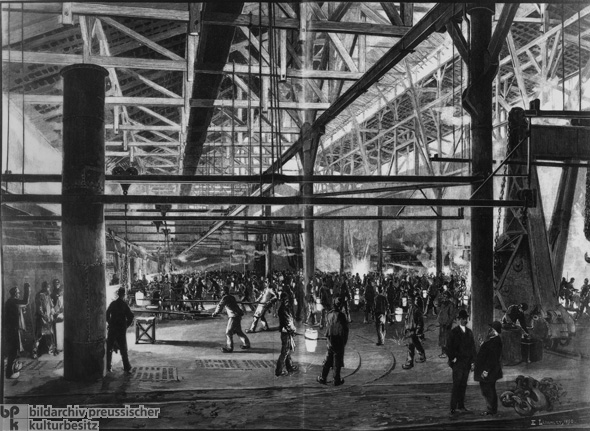 16.
Fritz Paulsen, At the Employment Agency/ Servants' Bureau [Bei der Stellenvermittlung/ Gesinde-Vermietungsbureau] (1881)
In 1880, Berlin alone had 460 servants' bureaus like the one pictured here. These agencies provided well-off burghers and members of the aristocracy with their household staffs – domestic servants,....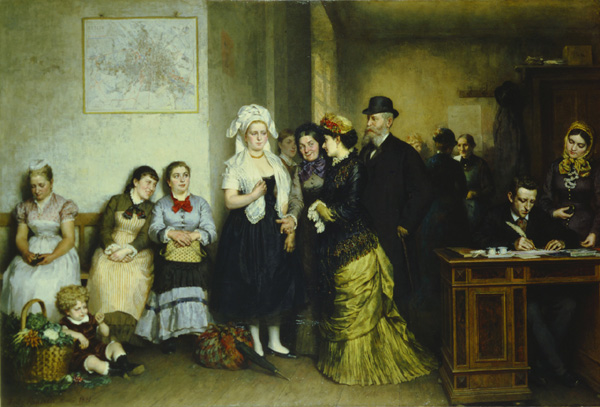 17.
Berlin Employment Agency for Domestic Servants (1889)
In this Berlin servants' bureau, prospective employers appear to tower over female job-seekers, reflecting the latter's inferior and dependent social status. Signs on the walls warn servants and....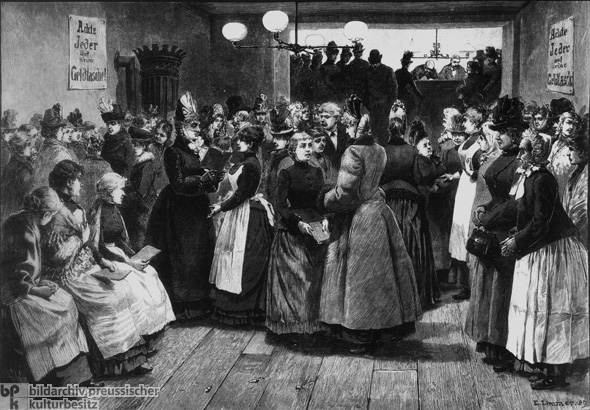 18.
Graduating Class of a Girl's Vocational School in Hamburg (1882)
The range of employment opportunities for young women graduating from vocational institutes....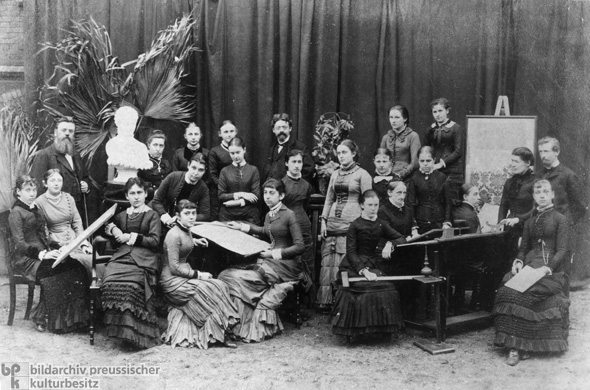 19.
Hedwig Dohm, "Women's Right to Vote" (1876)
Hedwig Dohm, née Schlesinger (1831-1919), was the eleventh of eighteen children born to a Berlin manufacturer. She left school at age 15 and began training as a teacher at 18. In her early twenties,....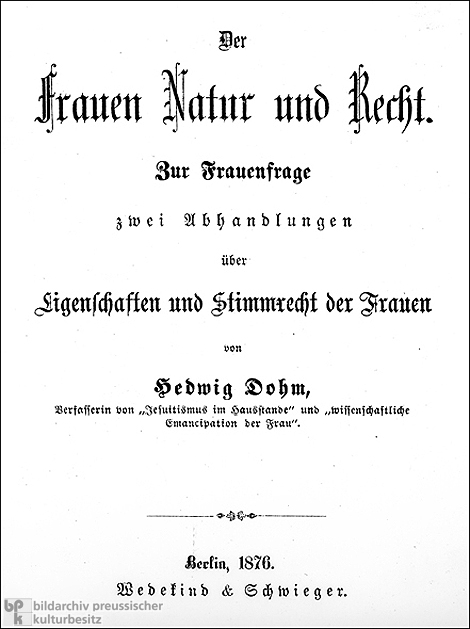 20.
Clara Zetkin, The Female Laborer and Women's Question of the Present [Die Arbeiterinnen- und Frauenfrage der Gegenwart] (1889)
This is the front cover of a book by one of Social Democracy's most important female leaders, Clara Zetkin (1857-1933). She has been labeled a "reluctant feminist," because fighting for the economic....