11.
City Councilor Ernst Reuter Appeals to the "People of the World" (September 9, 1948)
Because there were no Allied agreements on the right of the three Western powers to access Berlin from the Western Zones by land or water, the Soviet Union was able to blockade the routes....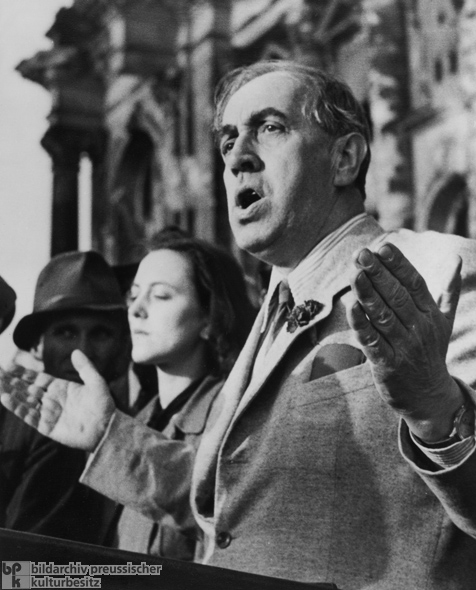 12.
Berlin Blockade: To Save Energy, Meals were Cooked in a "Cooking Chest" (1948)
During the night of June 23, 1948, the Soviets shut down the Golpa-Zschornewitz power plant (about 140 km southwest of Berlin), which supplied Berlin with electricity. Other power plants under Soviet....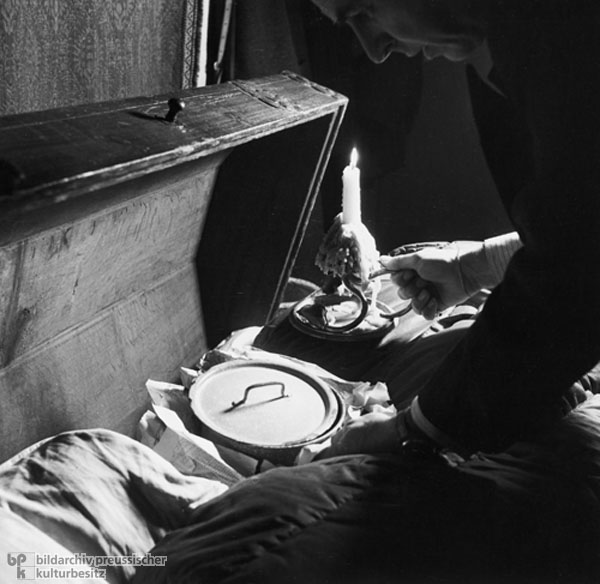 13.
Surviving Winter Shortages of Electricity and Heat (January 5, 1949)
The "Blockade Winter" of 1948-49 was marked by power outages and a scarcity of heating fuel in West Berlin. Although the airlift made large deliveries, there were frequent bottlenecks in the supply....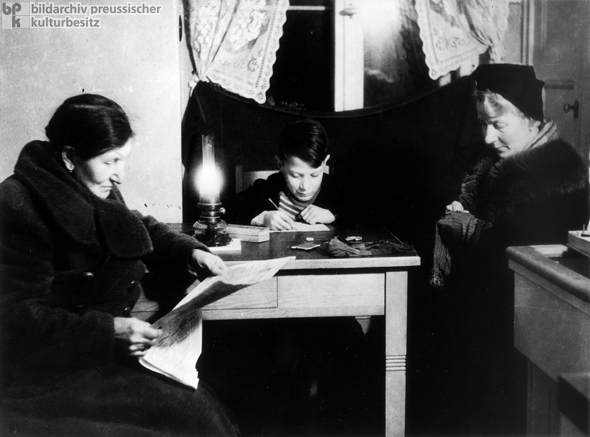 14.
"Made in Blockaded Berlin" (1949)
During the Soviet blockade of Berlin, which lasted from June 1948 until May 1949, industrial firms in West Berlin continued to manufacture products despite the shortage of raw materials and supplies.....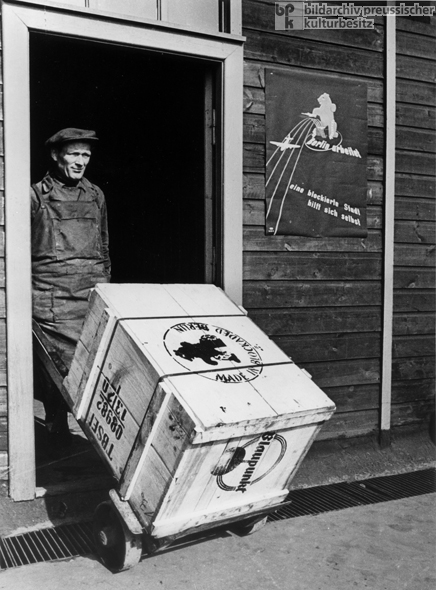 15.
The Headquarters of the American Forces in Germany in the Former I.G. Farben Building in Frankfurt am Main (1949)
I.G. Farben, the largest chemical company in Europe until 1945, was implicated in National Socialist crimes in a very specific way. It was one of the leading suppliers of the war economy and profited....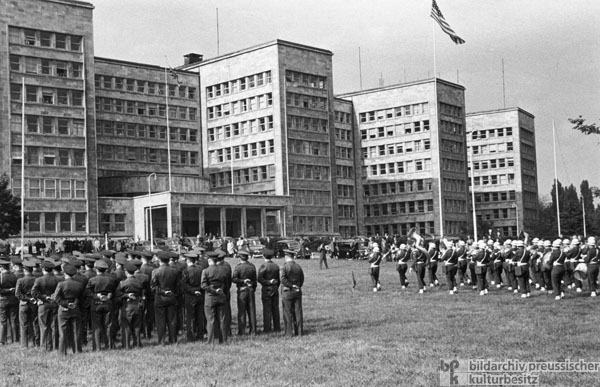 16.
The Economic Council (1949)
The Economic Council of the Bizone was established in Frankfurt am Main in May 1947. The creation of this body was a domestic policy decision with far-reaching implications for the two-state development....