1.
Gottfried Wilhelm Leibniz (Undated Portrait)
Gottfried Wilhelm Leibniz (1646-1716) ranks alongside René Descartes (1596-1650), Thomas Hobbes (1588-1679), and Isaac Newton (1643-1727) as one of the greatest thinkers and polymaths of the seventeenth....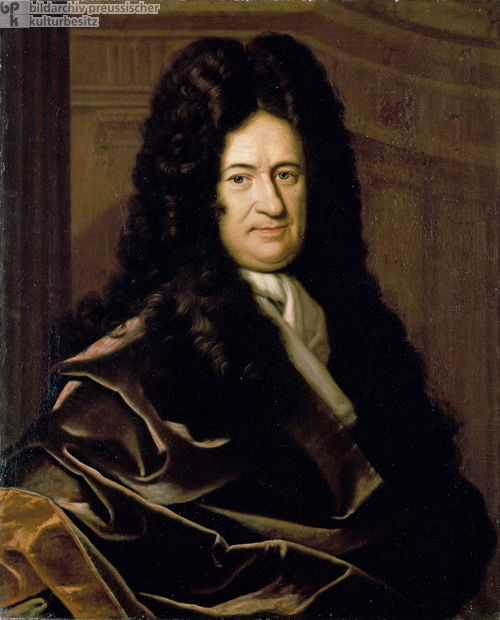 2.
The Drinking Student (c. 1725)
By the middle of the eighteenth century, Germany had more universities than any other European country – not surprising, given its myriad of states. Yet many contemporary critics pilloried the institution....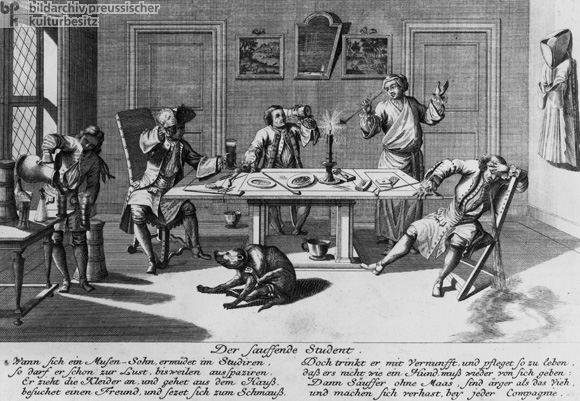 3.
The Library at the University of Göttingen (18th Century)
The University of Göttingen was founded in 1734 with support from Elector George Augustus of Hanover (who was at the same time King George II of Great Britain). During the second half of the eighteenth....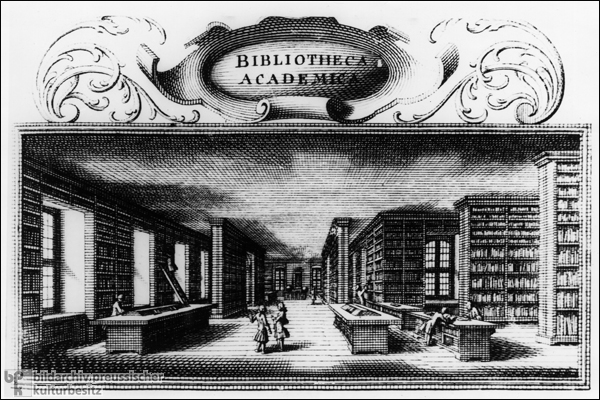 4.
The Industrious Student (c. 1740)
This depiction of an industrious student is accompanied by the following caption: "The industrious student who knows how to spend his time and money usefully is rightly called a son of the Muses....
5.
The Pugnacious Student (c. 1740)
Taken from the same series as the previous image, this etching depicts a less bookish student. Dressed in aristocratic attire, the "pugnacious student" poses proudly with his saber. The caption warns....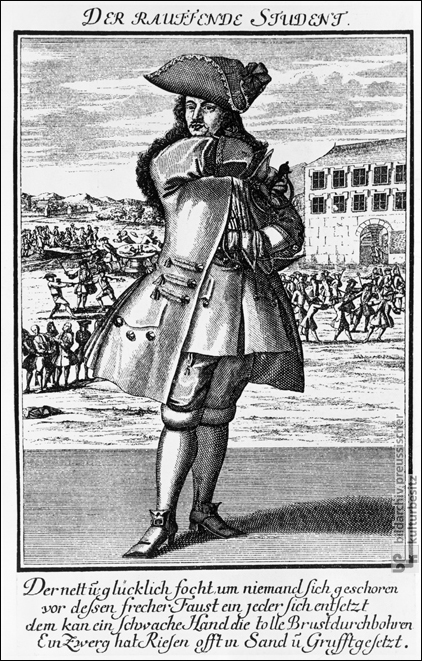 6.
A Peasant Reading (1757)
While this etching contains elements of caricature (i.e., the country folk as seen by the urban educated classes), it also offers a sympathetic portrayal of villagers' entry into the public discourse....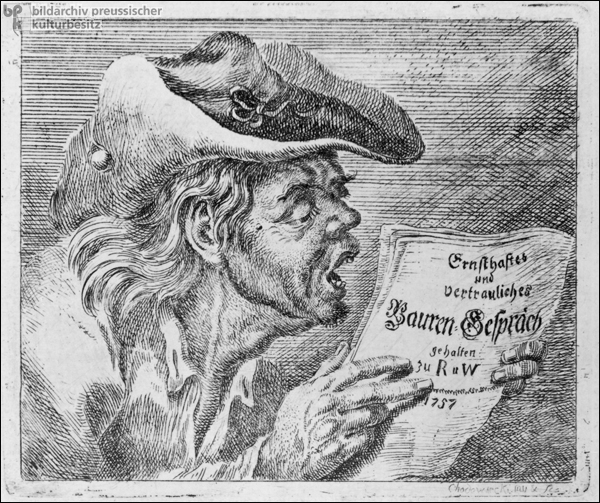 7.
The Lesson (c. 1770)
In the 1770s, elementary education had not yet become a state-supported undertaking, but rather was the responsibility of communal authorities in towns and village. They worked in close cooperation....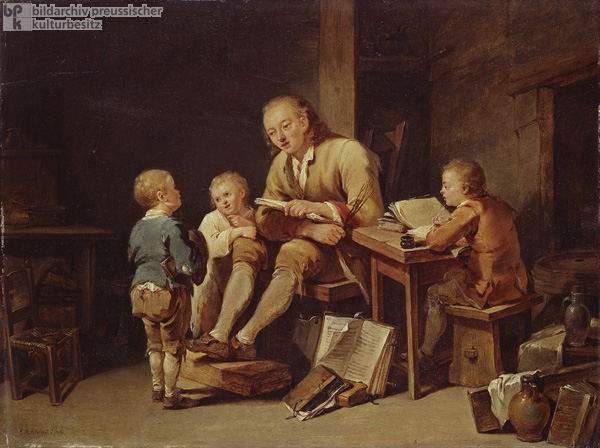 8.
Alexander von Humboldt (1806)
The geographer, naturalist, and explorer Alexander von Humboldt (1769-1859) was one Europe's preeminent natural scientists. The picture below shows the young Humboldt in the Orinoco watershed of....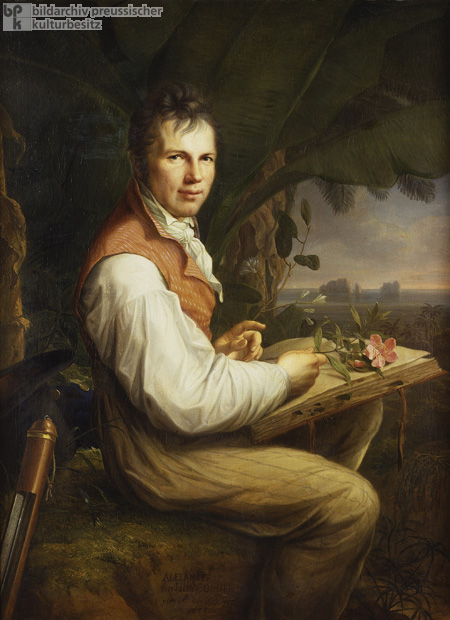 9.
Awarding Prizes to Industrious Pupils (18th Century)
Advancement through education was especially important to the German middle classes, among whom the socially distinctive "educated middle class" [Bildungsbürgertum] emerged during the course....