1.
Musical Entertainment at the Spinet (c. 1670)
Musical entertainment was an essential element of Baroque court culture. Musical performances ranged from extravagant productions with large orchestras to more private affairs in smaller circles,....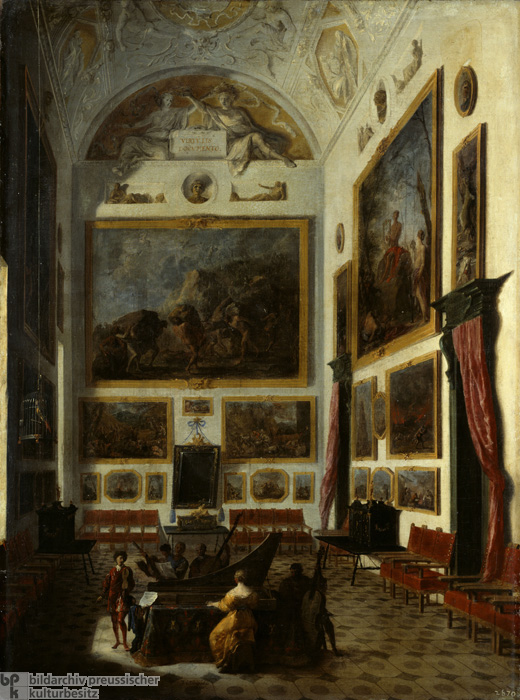 2.
The Adventurous Simplicissimus, Frontispiece of the First Edition (1669)
The modern image of the Thirty Years War (1618-48) as three decades of unremitting plunder and murder....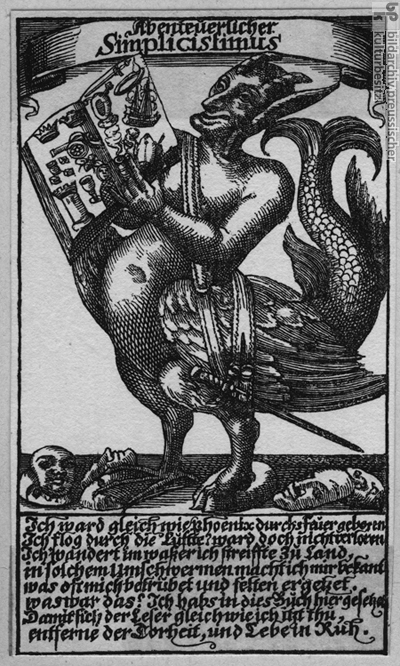 3.
Theater Backdrop for a Hamburg Festival in Honor of Frederick III (1701)
Entitled "The Water Palace of Neptune," this theater backdrop was designed in honor of Elector Frederick III of Brandenburg on the occasion of his coronation as King Frederick I of Prussia in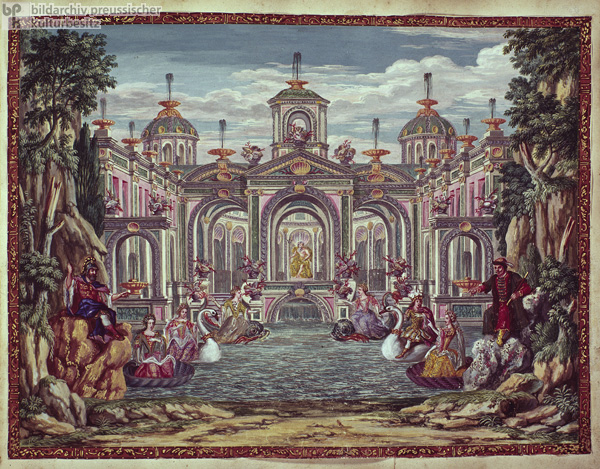 4.
Interior of Church at the Benedictine Monastery in Melk (built 1702-36)
Considered the most significant architect of the Austrian Baroque, Jakob Prandtauer (1660-1726) built the grandiose Stift Melk (Melk Abbey) in collaboration with his nephew, Joseph Munggenast....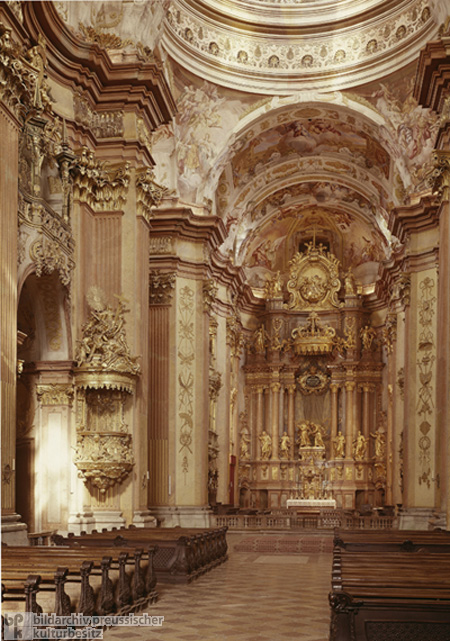 5.
A Performance at the Old Dresden Opera House at the "Zwinger" (1719)
Staging lavish opera performances was part of the Baroque self-glorification cultivated by absolutist rulers such as August....
6.
Georg Friedrich Händel (1734)
Born in Halle in the Electorate of Brandenburg, Georg Friedrich Händel (1685-1759) is the most important Baroque composer aside from Johann Sebastian Bach (1685-1750). His career, which was defined....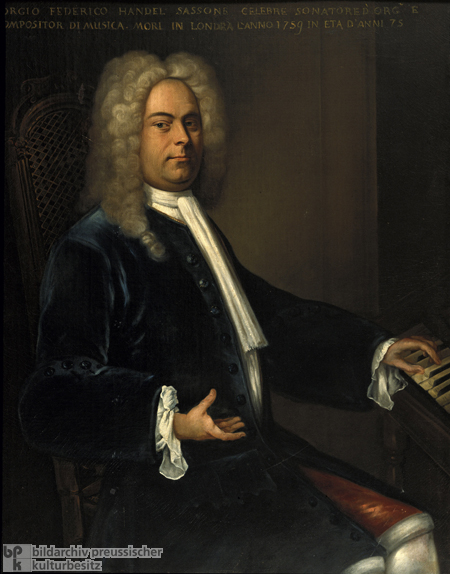 7.
Evening Music at a Hamburg Musical College (c. 1740)
Widespread in the German territories, the Netherlands, and England, collegia musica were associations of music lovers who were committed to the performance of vocal and instrumental music.....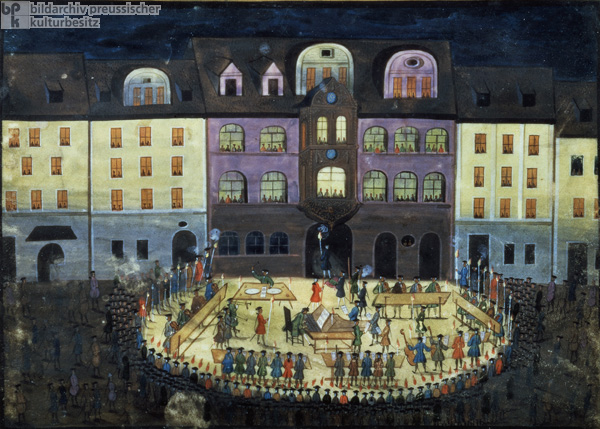 8.
View of Dresden from the Right Bank of the Elbe (1748)
Dresden, one of most beautiful cities in all of Germany, came to be called "Florence on the Elbe" [Elbflorenz]. This view from the right bank of the Elbe offers a small sample of the city's....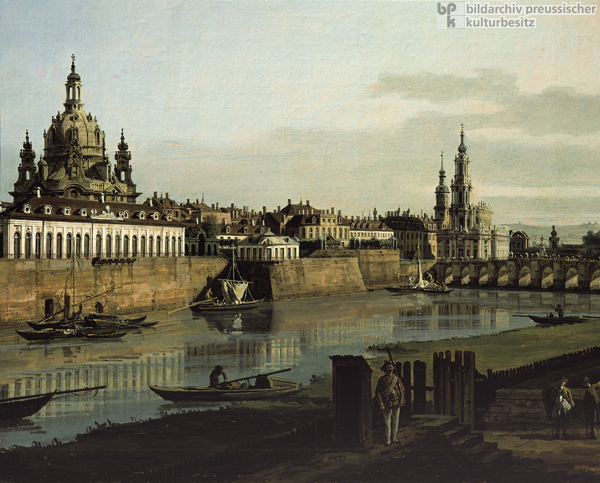 9.
Wolfgang Amadeus Mozart (1777)
Salzburg-born Wolfgang Amadeus Mozart (1756-1791) was the most important composer of Viennese classicism and is still considered one of the greatest composers of all time. This portrait, the so-called....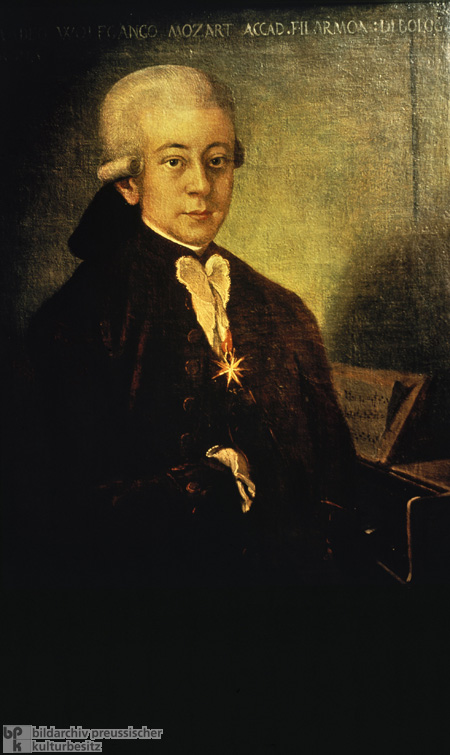 10.
Angelica Kauffmann (before 1781)
The daughter of an ecclesiastical muralist and portrait painter, the Swiss painter and etcher Angelica Kauffmann (1741-1807) began her career in her father's studio. She is a rare example of a woman....