1.
Nickel List and Lips Tullian (Early 18th Century)
Despite the advance of Enlightenment ideas about human rights and dignity, the penal system continued to follow earlier authoritarian principles well into the eighteenth century. Confessions were....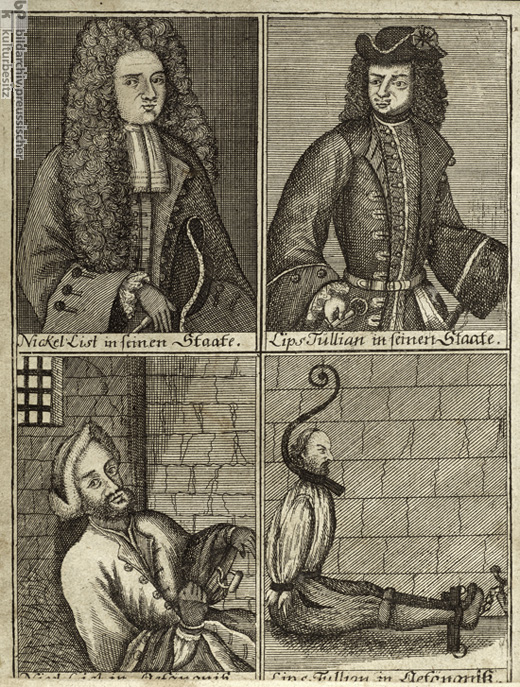 2.
Crime and Execution of a Child Murderess (18th Century)
Crime rose during and after the Thirty Years War, especially among the itinerant and urban poor. Judicial reactions to women found guilty of infanticide and child murder were often ferocious. For....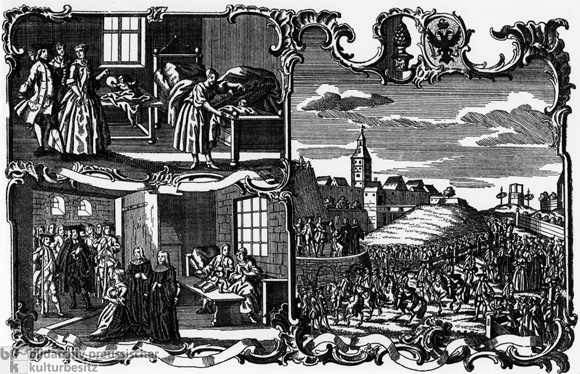 3.
Three-time Murderer and Arsonist Lorentz Scheerschmidt in Neck, Hand, and Foot Irons (18th Century)
Lorentz Scheerschmidt awaits trial and, almost certainly, execution. Copperplate engraving by an unknown artist, eighteenth century.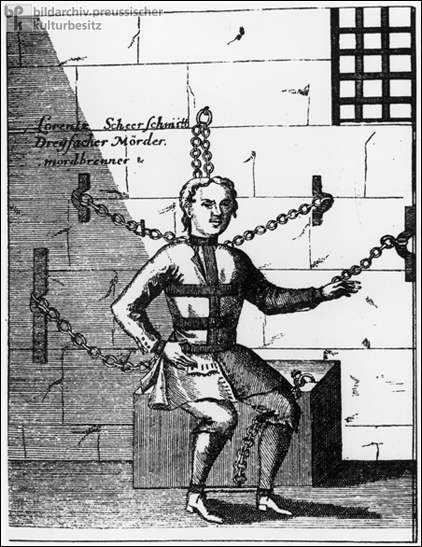 4.
Torture by Fire (1769)
Although Maria Theresa of Austria (r. 1740-80) extended her reform program to include matters of....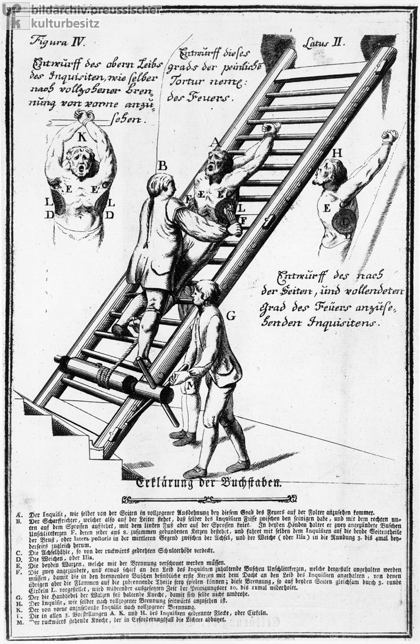 5.
Flogging of a Woman (1783)
Whereas the Middle Ages had seen a relatively non-punitive handling of sexual transgressions, the Protestant Reformation and Catholic Counterreformation ushered in stricter moral codes and harsher....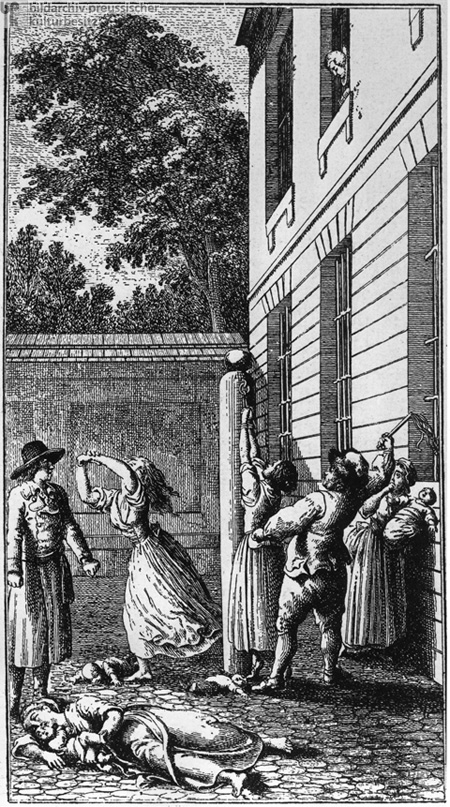 6.
The Robber Schinderhannes (Johann Bückler) during his Trial in Mainz (1803)
Early modern state-building slowly strengthened police powers, but brigandage was still hard to suppress. The drawing below shows one famous outlaw, Johann Bückler (c. 1778-1803), known as "Schinderhannes"....
7.
Portrait of Schinderhannes (left); his Execution (right) (1803)
This engraving consists of a sequence of scenes ending in the execution of "Schinderhannes" or "Hans....