Policemen in the Tiergarten (1946)
Two policemen before the backdrop of the destroyed Tiergarten. The sculptures Bison (1902) and Lying Bison (1902) by Rudolf Siemering (1835-1905) appear on the left and right. Amazon on Horseback (1895) by Louis Tuaillon (1862-1919) can be seen in the center.
Berlin, 1946. Print from original negative.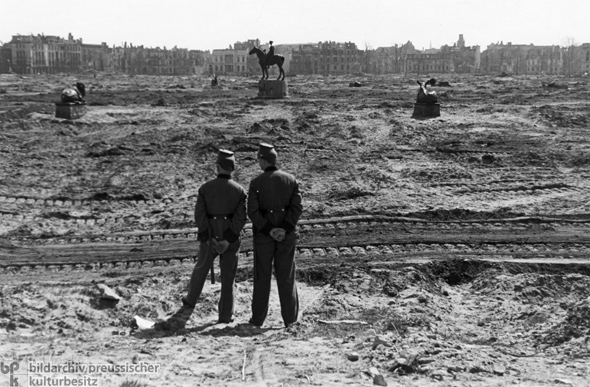 © Bildarchiv Preußischer Kulturbesitz