The Ahmadiyya Mosque (1946)
View of the partially destroyed minaret and crenellations of the Ahmadiyya Mosque on Brienner Straße 7/8 (in Berlin's Wilmersdorf neighborhood). The mosque was erected in the mid-1920s by the Lahore Ahmadiyya movement, one of the oldest Islamic movements in Germany. It was built by the Berlin architect K.A. Hermann and modeled on the burial mosques of the Mogul princes of India. The mosque, which has been granted protection under Germany's historic preservation laws, was the first built structure of its kind in Germany and is also the country's oldest remaining mosque.
Berlin, 1946. Print from original negative.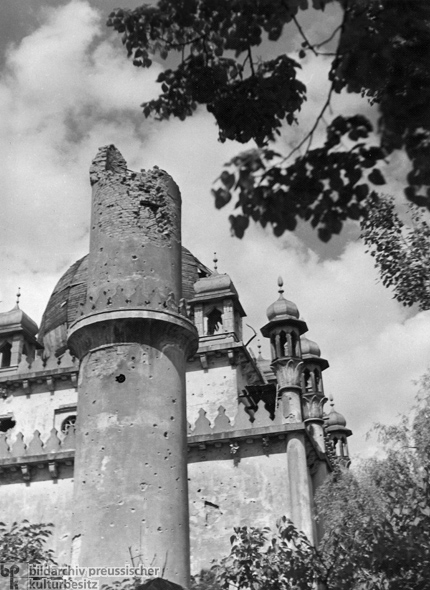 © Bildarchiv Preußischer Kulturbesitz