Frankfurt High School Students Strike against Education Reform (September 12, 2006)
After Germany's poor showing in the PISA study, education policymakers introduced a number of concepts to improve the situation in German public schools. Many of the reforms sought to address the acute teacher shortage that had existed for years, mostly on account of a lack of new hires.The teacher shortage had made it necessary to sharply reduce or cancel classes and programs at many schools.
This photo shows high school students "striking" in the schoolyard of Helmholtz Gymnasium in Frankfurt on September 12, 2006. The immediate catalyst for the protest was the school's use of temporary teachers, but the students also criticized education policy in Hesse and the planned introduction of university tuition fees. Photo: Frank Rumpenhorst.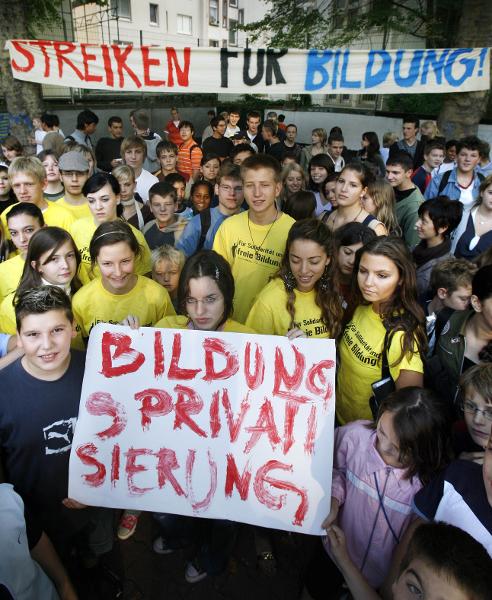 picture-alliance/ dpa
(c) dpa